Gaming on Mobile devices such as smartphones, tablets and other high-end mobile devices has become increasingly popular and with it the demand for cheats and hacks to use on mobile games has grown. At this point cheating software and techniques for mobile games are pretty diverse.
The Top Best Cheating Software / Techniques for Mobile Games:
Hacked Game Files (modded APKs / IPA files)

Memory Editing (changing game values)

Botting (using auto playing scripts / bots)

Game Speed / Time Hacks

Store Emulation for Free In game Purchases

Private / Emulated Game Servers

Game Data Editing / Savegame Editing

Exploiting (exploiting game bugs)

Scripting (automated user input)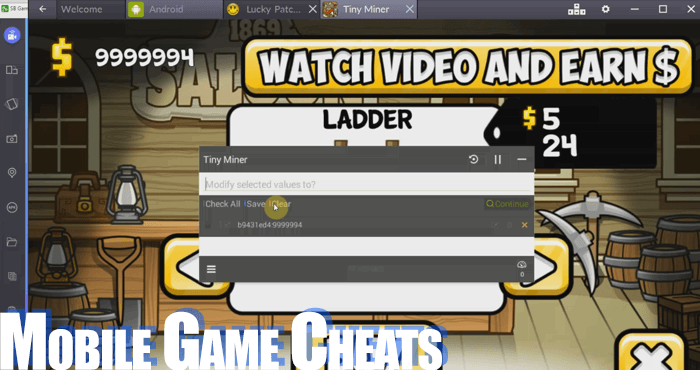 Most popular Mobile Platforms for Cheating in Mobile Games:
Android

iOS

Windows Phones
Android is the most popular mobile OS worldwide and also the easiest to emulate and develop hacks and bots for, which is why it gets the #1 spot on our list. Android is what we recommend to anyone who wants to get into cheating in mobile games: Easy rooting, easy emulation, easy installation of modded apps, biggest cheating community of any mobile OS ect. iOS is a very popular mobile and tablet operating system, but is very limited when it comes to installing non-appstore apps (needs jailbreak), is a lot harder to emulate / simulate and harder to develop cheats for. Windows OS for Mobile is not very popular, but offers decent access for developers.