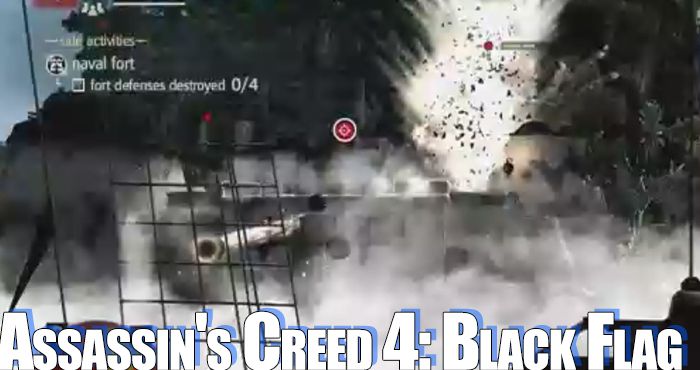 Trainer incl. God Mode (Cheat Engine)
Using this Cheat Engine Trainer in AC Black Flag is going to allow you to choose from a variety of different settings to cheat in Assassin missions and sea battles alike. You will be ablte to get a working God Mode (Unlimited Health) for your character and for your ship, making you invincible in sea and land battles. Unlimited Money (gold) is included as well, though activating this will take away your main motivation to do any side quests. There are also a few ammo and no reload hacks included in this trainer download that could come in handy, if you like hunting and shooting your enemies. The most important hacks included here however are the two stealth modes: They make you invisible and undetectable to guards and allow you to bypass a lot of the missions where you need to tail people and stay undetected. Sadly I was unable to show off how to set the trainer up in the video, since the game does not allow for playing in window mode, so you will have to go here (how to set the trainer up). Do keep in mind that playing the game with cheats enabled may influence your game experience. You can download the trainer here.
Trainer Update #1
This update for the original trainer above adds a no-cooldown hack for your ships canons, allowing you to fire continuously and take enemy ships down a lot faster. Men of War and Legendary Ships should be no problem when combining this hack with the ship god mode. This Update also adds an option to freeze the watch timer for tailing missions and gives you unlimited resources such as wood, metal, cloth and rum added to the unlimited money cheat. The download link can be found above.