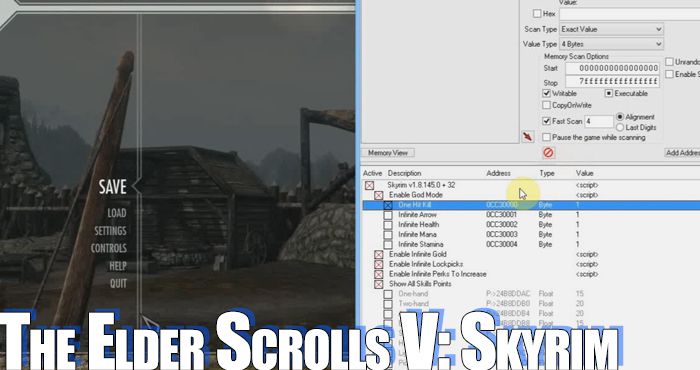 Skyrim Legendary Edition Trainer (Cheat Engine)
This trainer for the final update of TES 5 is the ideal addition to the ingame cheating console, since it provides options that are really hard to achieve using the console cheat codes. Option include a One Hit Kill cheat, unlimited Money, Unlimited Ammo, Unlimited Lockpicks, Unlimited Perk Points and an ability to eidit your stats and skills as you please. In order for this cheat to work for you, you will need to update your game to version 1.8, since it will probably not work for any earlier versions and updates, or might only be partially working. To get a tutorial showing you how to set this trainer up, go here. Do keep in mind that you will need Cheat Engine in order to run it. To download this trainer, go here.
Thank You for rating this article.