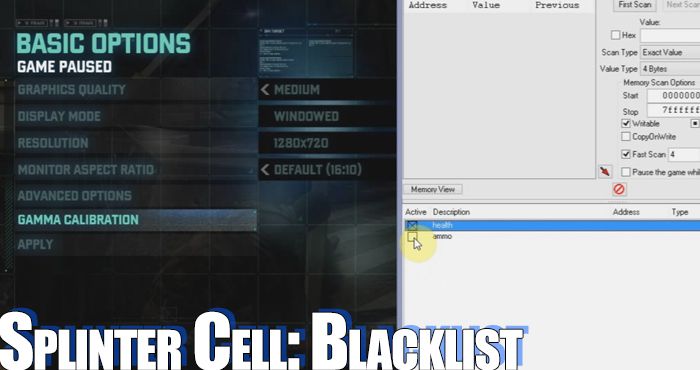 Splinter Cell Blacklist God Mode + Ammo Trainer
This trainer for Splinter Cell: Blacklist enables two options: There is a working god mode that will give you unlimited health and enables you to take as much damage as you wish. This takes a lot of stealth out of the game. So be warned: You will not be able to enjoy the intended game experience if you use this hack. There is also an option for unlimited ammunition and no reloading. This hack on its own is a bit more balanced.
Both theses hacks are a lot of fun, even though they take away from the initial gameplay. I recommend you use them after you have completed the game at least once in order to not spoil anything. You will need Cheat Engine in order to use the trainer, so please get it and install it. You can download this trainer for Splinter Cell: Blacklist here.
Cheat Engine: Download