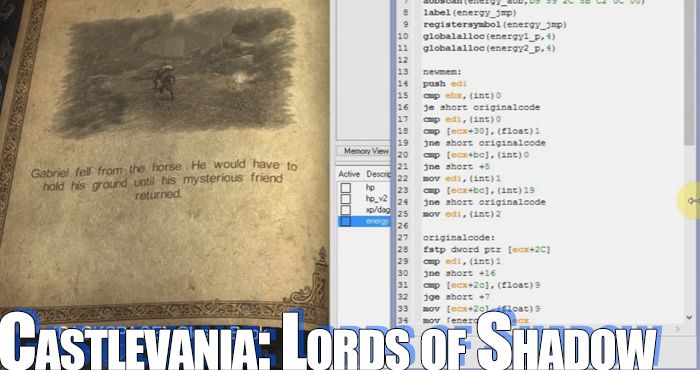 Castlevania: Lords of Shadow Cheat
This awesome trainer for Castelvania LoS will give you a hand full (literally) of cheating options to enable in the game that should make performing well a lot easier. However in order to run this trainer, you will need Cheat Engine, since this kind of Trainer can only be opened with CE. You can get Cheat Engine at the link below.
The Trainer provides you with Unlimited Health (also called a God Mode), Experiences to buy skills and upgrades, infinite Daggers to, Light Energy and Shadow Energy. These hacks are seriously overpowered and using then will add a whole new level of fun to the game. You can get the trainer here.
Cheat Engine: Download