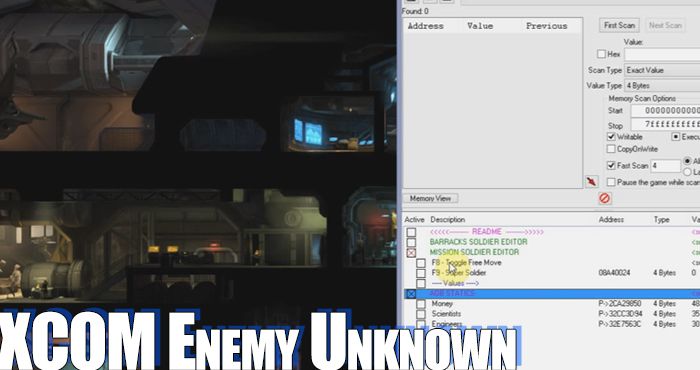 XCOM Enemy Unknown Cheats
This Trainer gives you some really intriguing cheating options to use in Enemy Unknown. On one hand you have options to advance your base development like increasing the number of scientists (researchers) that you have to speed up research, increase the number of engineers to speed up building and construction, and of course you can get Unlimited Money to buy whatever stuff you want.
In the Battlefield you have a few very nice options too: A hack for unlimited moves, super health, super attack accuracy and super damage. This will not make your soldiers unkillable, but is gets as close to a god mode as one can possibly get. The trainer also has a lot of other different options to customize your items and warriors. Get the trainer here.
Cheat Engine: Download