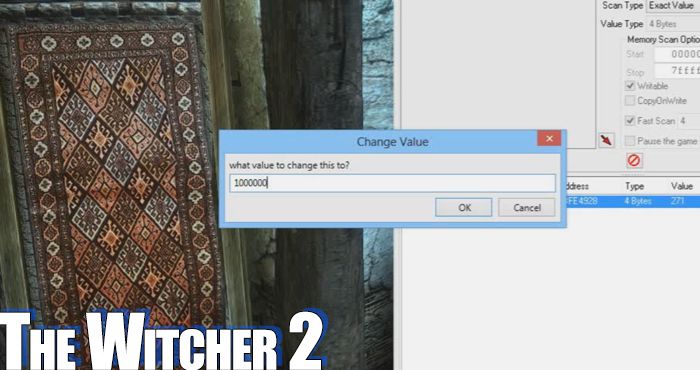 How to get Unlimited Money and Skill Points
There are a lot of versions of the Witcher 2 out there and since there is no actual trainer that will work for all those different versions, I made this video tutorial to show you how to get some basic cheats working in the game no matter what version of the game you have. This cheating technique should allow you to change some basic values like your Money (Orens), Skill Ponts, Items Amounts and whatever numbers you might encounter in the game.
This cheat sadly does not enable you go get a God Mode, but with the unlimited Skill Points allowing you to max your Vitality and the money allowing you buy the best gear out there, you really should have no problem getting through any fight with ease. – However keep in mind that using cheats such as this one will take away from the actual game experience and you really should at least do ne play through without cheats in order to get the actual game experience.
Cheat Engine: Download