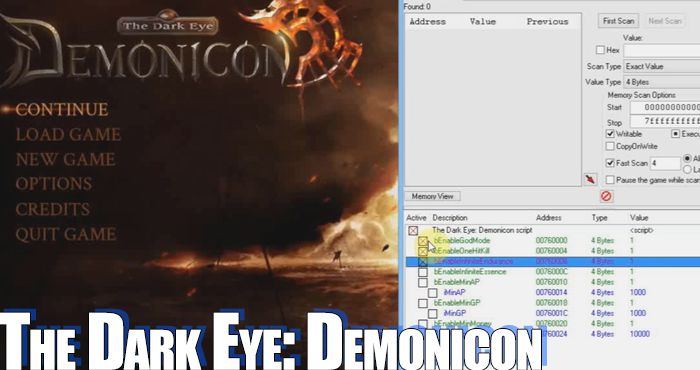 The Dark Eye: Demonicon Trainer (Cheat Engine)
This Trainer will give you a working God Mode (unlimited health, unlimited endurance, essence, AP, GP, Money and One hit kills. You will be able to increase your stats and gifts as far as you would like from level 1 on. This trainer has been created for the release version of Demonicon and might or might not work for any later versions and updates of the game. You will need cheat engine to run this trainer and you will have to follow the instructions as given in the cheating tutorial video above in order to set it up correctly. Keep in mind that using hacks like this one will influence your gaming experience and it is always best to do a run through without cheats as well. You can get this trainer here.
Thank You for rating this article.