This is a short Tutorial on how to use the internet completely anonymously when browsing, playing games, sending email or otherwise connecting to the web.
The Basics – How you connect
Connecting to the web normally will result in people with tracking software on your PC, your ISP and the web server owners knowing what you are doing, where you are and most likely who you are. In order to counteract this we need to either use a proxy server or encrypt our data altogether. Using a proxy server, you can avoid the web server knowing who you are and using a Virtual Private Network you can encrypt your data altogether and use a proxy as well, which is the most secure method at the moment to protect all you information.
How to be 100% anonymous online
1. Connect to your VPN (Virtual private network) or Proxy Server (less secure)
2. Make sure you have any software or browser that you wish to anonymize mapped to your VPN / Proxy software.
3. Test if your IP Address is actually changed by using any "what is my IP" service in a browser
4. You are now anonymously using the internet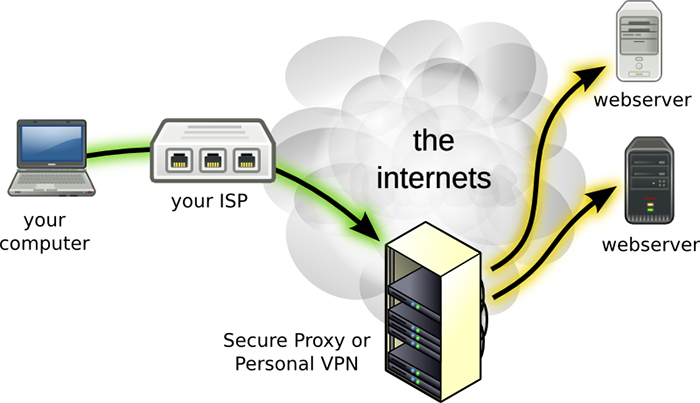 Ideal (advanced)
5. Use an advanced anti-virus software to make sure there are no government or other Trojans spying on you.
6. Use a non-mainstream Operating System like linux (just in case they contain trojans (not saying they do))
7. Use a non-mainstream browser with advanced privacy options
8. Clear your browsing history and use incognito mode in your browser
9. Use proxy servers along with your VPN
10. Set your VPN to switch IP addresses every X minutes
11. Do not log into any major websites if possible. They will collect your data (Facebook, Google, Twitter, YouTube and so on)
How to use proxy servers and clear browsing data in your favorite browsers
This is something that may change every once in a while, which is why compiled it into a video. Clearing browsing data is especially important. Also do not allow your browser to save passwords, since any hacker will be able to extract those easily.
How to send emails anonymously
1. Get an email sender program that uses direct email sending and doesn't need a pop or smtp server
2. Connect your VPN or proxy to the program
3. Send your email anonymously
Again when it comes to email sending we do recommend that you use a VPN, since that way the email is encrypted when it passes through your Internet Service Providers systems and therefore the chances of it getting archived in some government or private megaserver are zero.
How to make any other software and program anonymous
1. Find the path of the software you want to make anonymous
2. Connect your VPN or proxy to the program
3. You are now routing the software through your VPN
This will work for literally any kind of software: Skype, IQC, other chat software, email senders, torrent software, FTP programs, server interfaces, online games… everything. That way you get to use any software you want completely anonymously.