The Elder Scrolls Online Bot, Hacks and Cheats [TESO]

Are you looking for The Elder Scrolls Online cheating software like Bots, Hacks or Exploits? If so, then you have found the right place. HackerBot.net is a community of Cheaters dedicated to releasing the latest Cheating Software for popular MMOs. In order to get the latest TESO hacks, head over to our forum and Sign Up to Download our Cheats.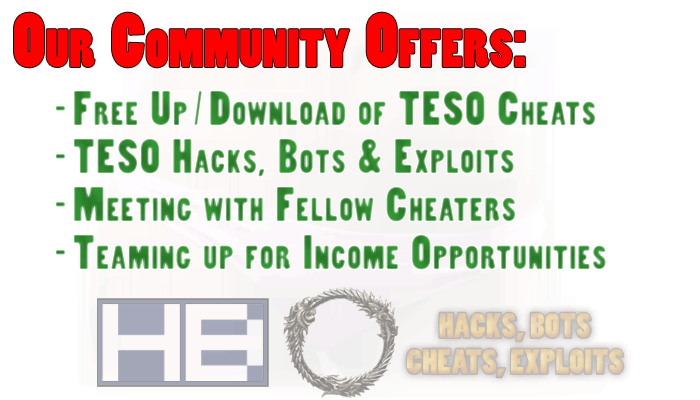 Join the Discussion
Tell us what you expect from The Elder Scrolls Online, post videos of your beta experience and let us know what cheats, bots or hacks you would like to use once the game is officially released. Join our Forum to be one of the first to post or download working TESO hacks.