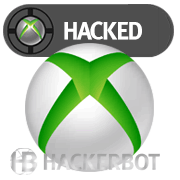 D) How to cheat in XBOX Games
When it comes to XBOX game hacking and console game hacking in general there is one crucial thing: You will need a cooked/hacked console or some pretty sophisticated hardware to do it yourself, which is why most people rely on the services of other people that do have the know-how and hardware required to actually get hacks going for the latest XBOX consoles.
If you think it is as easy as plugging a USB stick into your console and "hacking it", then you are sadly mistaken. To get execution of unsigned code and therefore cheating software, custom firmware, hardware or other techniques need to be applied. Even packet editing will require you to set up a proxy through a PC. On XBOX cheats are hard to come by and you either work for it or pay someone else to do it for you.
D1) How to cheat in XBOX Single Player offline Games
D2) How to cheat in XBOX Online / Multiplayer Games