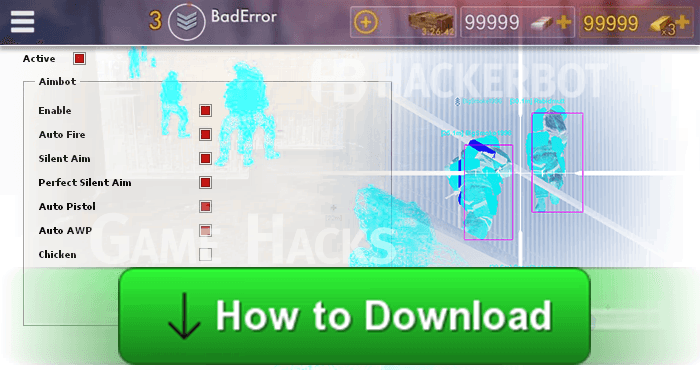 Go to https://hackerbot.net/ or Google 'hackerbot'


Go to 'Find Cheats'


Enter the name of your game, the date, the cheat or hack that you are looking for and search for it. Example: 'Roblox hack for Android 2018'

Browse the links that show up and find recent hacks that have been posted.


Visit the links and make sure the post is legitimate and the download is undetected and working. Do this by checking the comments and following the guidelines outlined on the FreeFinder page.


If you are looking for paid cheats, you will find a link to another tool that helps you find legitimate downloads for paid cheats, hacks, aimbots, wallhacks and other game hacking tools right below the search box.

Always make sure the uploader of any file you are going to use is not only reputable and legit, but make sure the software is confirmed undetected and working by another reputable member (ideally multiple) within the last 24 to 48 hours.


If possible, only use free cheats on your actual game account after you have tried them on an alternate account / dummy account.


Keep in mind that working free hacks are incredibly rare and certainly not available for any game at any time. If you want hacks that are reliably maintained and kept working / undetected for you to download, then you may have to use a paid / private cheat.
---
---
If this helped you to Download Cheats, Avoid Scams or Find legitimate Websites to Download Hacks, then PLEASE consider sharing it with your Friends. <3
---
I cannot find the download  I am looking for, what now?
You can try using cheating tools to create your own hacks. You can try to contact us and we may be able to give you some tips. You can also try going to any specific hack you can find in our Finder Tools and then navigating one layer up in the forum categories to potentially find more recent posts concerning your game.