These are the best game hack / game cheating apps, memory editors and modding tools for all Android games. Some of these APKs require your Android device to be rooted to hack a game, and other hacker apps require no root at all. – Disclaimer: This article deals with game cheating only.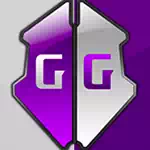 #1 GameGuardian
One of the first and certainly the best memory editing tool for all Android games at the moment, GameGuardian / GG / Game Guardian is a free app that serves as a Cheat Engine for Android mobile devices, allowing you to easily scan and edit game memory. - GameGuardian is relatively easy to use and completely free to download. However, some very basic knowledge of how memory values in games work is useful, especially if you are trying to use the tool without following guides and tutorials. GameGuardian can be downloaded here. Or download GameGuardian without Root version.

Features: Memory editing, requires no root, speedhack (speed up, slow down game), advanced functionality, compatible with emulators, kept up to date, best memory editing game hack app for Android, no root option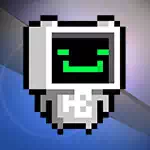 #2 HackerBot
The best tool for finding legitimate game cheating software for Android and skipping all the fakes and scams one will inevitably find randomly browsing the internet for Android game cheats. HackerBot is the #1 best app for finding and downloading working APK mods, game hacking tools and legitimate game hacks on the internet. HackerBot also offers an APK version to download for free on any Android mobile device or emulator. – This tool will locate the best and safest cheats your you, giving you added safety on your path. You can either use the app or download it as an APK for Android as well.

Features: Easy access to legitimate downloads, no fakes, no scams, 100% free, APK version, curated results from legitimate Android sources for all your game cheats, easy to use, good support, no root required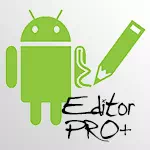 #3 APK Editor
Using an APK Editor to create your own game mods is a great way to hack any Android game quickly. Tools such as APK Editor and APKtool M allow you to do just that with no root required. They allow the user to quickly decompile and decode APKs from apps, modify them to enable cheats, then recompile and install the hacked APK game app quickly. – While this method can take some time or the use of tutorials to learn, it is applicable to almost every game out there and a great way to create your own game hacks for Android games. Download APK Editor here.

Features: Decompile APKs, create game mods, edit game app files, recompile APK mod, easy to use, works on all games, can be run without a root enabled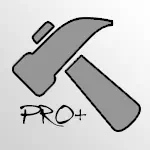 #4 Hack App Data
Any game app creates temporary data while it is running. Hack App Data APK allows you to modify this data by browsing the live game data as it is running, allowing the user to modify game memory data, game files, cache and databases. Hack App Data is a great alternative to memory editors, as it in essence does a similar thing, but the experience of looking for the data you are looking to change is much more visual and less complicated arguably. – The app does require a root or virtual environment to work on any Android game, but does its job exceptionally well. This app is certainly another tool to try if you find yourself overwhelmed by the complexity of other game cheating apps for Android. Download Hack App Data APK here.

Features: Modify game data, cache, databases and temporary files to enable cheats, advanced browse and search features to find the files you want to modify, great alternative to memory editing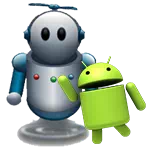 #5 Bot & Macro Software
Automation is an extremely powerful tool in today's Android mobile games, especially online games that cannot usually be hacked any other way in some cases. A good and well-setup bot allows you to farm money, gems, collect daily rewards and daily quests, spend your stamina on farming and all that fully automatically with no input. A bot will literally play the game for you and simple macro bots can even be created yourself for any game that you want to automate tasks in. – Bots can both be found ready-to use and you also always have the option to create your own bot on Android, iOS, PC and even consoles alike.

Features: Works for a lot of games, can be created by yourself, automated farming, almost unlimited money over time, can be used to automate other tasks digitally, best cheat for many online RPGs and farm-heavy games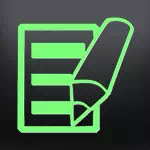 #6 Cheat Droid
Cheat Droid Pro is a game data editing app that enables the user to modify the game while it is running on their Android device to change the game state and enable powerful cheats. The app features a clean and comprehensive interface and allows you to browse files based on type, allowing for quick and effective game hacking. While not quite as powerful and normal memory editors, this kind of game data editing is a lot easier for people without any programming and game hacking experience. Overall, a great choice to toy on your favorite Android games and requires no root if run in a virtual environment app. Download Cheat Droid Pro APK here.

Features: Edit databases, data files, cache files, savegame files and other temporary game data while the game is running, backups for quick restoring of cheats, clean user interface, easy to use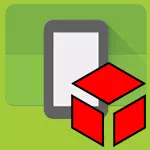 #7 Android Emulators
While emulation is primarily used to run Android mobile environments on PC and test apps, they can also be used as one of the most powerful and versatile cheating methods for Android games period. – Emulators are in facto so extremely useful for game hacking on Android, that they deserve one of the top spots on this list, despite not actually being an Android app as such. – Emulators make it easier to root an Android OS, making cheating easier, they make it easy to use mouse, keyboard, controllers and other more precise controllers to play games, many allow for fake GPS data, easy compatibility with all kinds of mods and tools, some come with script and macro functionality built into the software. Overall, an Android emulator is essential for anyone that wants to hack any Android game even just for the safety you get from not rooting and installing unknown software on your actual physical device. Emulators get a 10/10 and you should check out our list of the top emulators for Android game hacking before starting your cheating journey.

Features: easy root / already rooted emulator, safe testing of software, no chance to break your phone, keymapping, controller emulation, fake GPS location for games that use GPS data, better performance than phones / tablets, compatible with more game hacking apps, potential bot and script functionality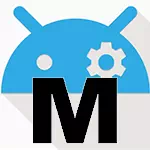 #8 APKtool M
A russian-made APK modding tool that allows the user to decompile, browse and modify any Android APK from either a file or an installed game. After successfully modifying the game, the app can then be quickly recompiled and installed. The app requires no root to work and is one of the best dedicated APK modification apps for Android, allowing you to make your own APK mods for all Android games. Overall, not for beginners, unless one follows a tutorial guide, but extremely proficient at what it does. Download APKtool M here.

Features: Easy decompiling, modding, browsing and rebuilding or APKs, advanced tools for viewing data files, no root required, 100% free download, best APK modding tool for Android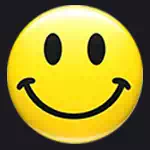 #9 Lucky Patcher
LP is mostly an awesome app that allows you to install and manage apps on a rooted device and install new system apps, but it also allows you to patch game APKs to remove ads, generate hacked APK files, emulate levels and premium in-app purchases and so on. An awesome tool that can be used to create modded / hacked APK files used for almost anything including hacking mobile games. - Without a rooted phone, this app will only really be able to generate modded APKs, so having a rooted device is still recommended, but not necessary. The latest version of Lucky Patcher can be downloaded here.

Features: Patch apps to include cheats, install / uninstall apps from the app, patch ads in games, level emulation, purchase emulation for free in-game purchases / free in-app purchase hacks for some games, root optional but not required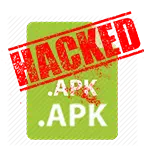 #10 APK Mods / Android Game Mods
Less of a tool, but what the right tools can do to an APK file to integrate cheats right into the game app, making installation and use of cheats much easier and more convenient than using many tools to try and do the same. The best way to find working APK mods for all Android games from legitimate and clean sources is to use HackFinder by HackerBot to only search for your mod on legitimate sites, therefore skipping all the trash you might find on a random web search. Simply download an up-to date APK, follow the installation instructions and enjoy!

Features: Often no root required, hardcoded / modded cheats for online and offline games, very risky to download from random sites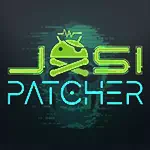 #11 Jasi Patcher
Jasi Patcher is an APK patching app that allows for creating mods from your installed Android games, enabling free in-app purchases, unlimited money, free gems, unlocking skins, spoofing GPS location, disabling ads and applying many custom patches for many Android games to enable all kinds of game cheating features. No root is required to successfully use Jasi Patcher on any Android game and it is very well suited for beginners and newbies with no or very little experience using game cheating tools. You can download Jasi Patcher for Android APK here.

Features: Patch any Android game to create an APK mod, free in-app purchases, spoofing GPS, remove ads, custom APK mods, custom game cheat patches, works without root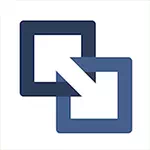 #12 Virtual Space / Virtual Environment Apps
While Virtual Space APK is not itself a game cheating app, it enables users to run tools that would otherwise require a root to modify an Android game without a root by allowing users to install multiple apps into one single virtual environment app, giving them root access to each other. So it is an accessory app that allows for running game hack apps with no root installed, making the process a lot safer and easier for a lot of especially casual game hackers. You can download Virtual Space fixed for use in game modding apps here.

Features: Run Android game cheating tools without a root, easy to use, compatible with most Android devices and emulators, run without root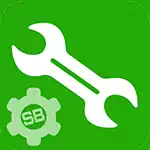 #13 SB Game Hacker
This is another very solid and reliable game hacking tool (memory editor) for Android that is very easy to use. Not quite feature-rich enough to be one of the best, but certainly one of the legitimate game modding apps out right now. Game Hacker APK runs a lot more reliably and is a lot faster than other memory editors and was initially built as a tool for developers to hide their values from cheaters. It is also incredibly easy to use, since it guides you basically through the process from the start and requires no knowledge whatsoever. SB Game Hacker APK can be downloaded here.

Features: Value Scan (exact value), auto value type detection, hex scans and hex edits, automated detection for multiplied and encrypted values, very easy to use and beginner friendly, can be run with root or without root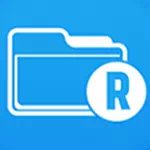 #14 Root File Explores
Apps such as Root Explorer are called File System Explorers and they basically require root access, but provide you with the ability to browse, copy and paste, change, look at any files on your Android device. This not only allows you to sniff through game files, but also to change your savegames in offline Android games, go change game files to mod the game difficulty, change ingame prices, change starting money and resources, changing health ect. For some filetypes, such as .db and .sql databases you will still need a PC to actually edit them in most cases, but this is a viable option for hacking a game when direct memory editing fails for some reason (mostly value encryption). If you want to be a pro Android game hacker, you need one of these on your phone for sure. - They are also useful beyond just cheating in games and allow you to search for specific filenames on your phone, which is useful when trying to get rid of files that may be detected by online games.
Features: browse all files on your Android device, savegame editing, view, copy, paste, edit files, highly useful for savegame modding / hacking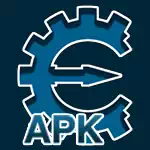 #15 Cheat Engine APK / EXE
Despite being initially a PC tool, Cheat also released an Android APK version. Cheat Engine and its APK version can be used in 2 ways to cheat in Android games: Either you use the Cheat Engine Android APK version to modify game memory of your game directly. Or you use the PC version of CE to modify memory of an emulator. As time has come and gone, there have been multiple ways of how to modify PC Android emulator memory using Cheat Engine. While it has always been possible to do, at some times and through certain versions of Android it has been easier than at other times. You may want to play around with using old versions of certain emulators if the current ones are not doing the trick right now. The PC version of CE can be downloaded here. The APK version can be found here.

Features:  Memory editing on Android emulators, simple memory editor for Android, the most in-depth software there is on PC, not as good on Android, perfect for use on Android emulation tools to modify games indirectly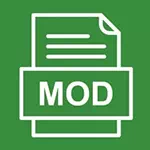 #16 APK Decompilation / Modding Tools
The Decompiling of APK files is the foundation of APK modding in which a decompiler program takes the (game) APK and decompiles it into the basic resources and scripts that make up the APK game packet. – This then allows the modder to edit, reverse-engineer modify and change resources and Smali machine code inside the Game in order to either implement visual changes or cheats, such as unlimited money and gems for offline games, wallhacks, speedhacks, automated actions ect for online mobile games. At the end of the process, the APK is recompiled and ready for use as a cheat. – However, in our experience this suite of tools and methods is most suited to very advanced programmers or cheaters and is less so suited for newbies. On the other hand, APK modding tools work on all Android games and all Android games can be hacked using this method to some extent.

Features: APK modding works on any game to some extent, creates permanent cheats, best was to cheat in Android games, not for beginners or newbies, extremely difficult to learn and execute, works on all Android games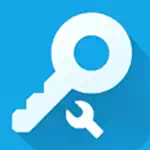 #17 Game Killer / Gamekiller APK
GK is another good memory editor to hack almost any game on your Android OS. Allows you to search for values and edit them, provides HEX editor functionality and allows you to save and load memory locations. Allows you to search using vague directions, such as value increased or value decreased aside from exact number scans. - In our personal opinion this serviceable, but you might struggle to get it to work on certain emulators. Some people say that this does not require a root, but that logically makes no sense at all, since it has to access other apps to work and that is impossible without a rooted device. Game Killer can be downloaded here.

Features: value Scan (exact value), value scan with vague directions, hex edit, save and load lists of addresses and edits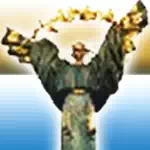 #18 Freedom APK
As the name might imply, this app makes in-app purchases free. Freedom app for Android basically allows you to emulate in-app purchases for 0$ and therefore allows you to get a lot of free stuff in some Android games. It works for a huge number of the popular non-online (offline) games. However, it does require a root in order to emulate the fake purchases through the store and enable you to get lots of free premium currency, gems, cash, unlimited money ect. – However, in our experience this app only works on a small subset of all Android games, as most the major-league Android mobile games use servers to validate in-app purchases. But on the games that do not use any online aspects and require no internet connection to play, yet still sell you microtransactions, this tool may very well work. Freedom APK app can be downloaded here.

Features: Free in-app purchases in some games, free premium currency, gems, diamonds, rubies, 0$ purchase hack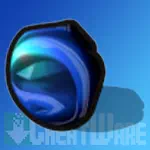 #19 Leo PlayCard
Leo PlayCard is a free-purchase emulation app that allows users to purchase in-app micro-transactions for free and therefore get unlimited money and unlimited free gems and premium currencies in many, many Android games very easily. The app requires no root to run successfully and works in a lot of offline games especially. Compatibility will faultier in most Android online games however. You can download Leo PlayCard APK here.

Features: Free in-game purchases, no root required, easy to use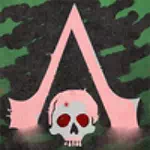 #20 Appsara
Appsara is an updated version of Creehack and Leo PlayCard and enables free in-game purchases is a bunch of Android games both online and offline and can be used to great effect without a rooted Android device. This app can be very useful if none of the other APK patchers and purchase emulators and proxies fail and acts as a last resort for getting free gems. You can download a working version of Appsara APK here.

Features: Free in-app purchases, unlimited free gems, can be run without root, latest version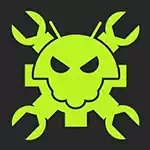 #21 Creehack
Another emulator / faker tool app for free game shop purchases on Android games. Creehack will simulate transactions and turn real money purchases into 0$ cost payments that do not require any payment methods connected, allowing you to get free gems and premium stuff in games that do not have to be connected to the internet. It will not work for online game apps that need to be connected to game servers to run, since those usually store your inventory, money and gems on the servers which cannot be edited using any tools. - Again, in our experience this only works on a smaller and smaller subset of games, but worth a shot if the other tools do not work. Creehack can be downloaded here.

Features: free in-app purchases, emulation for microtransaction payments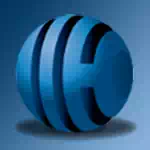 #22 GameCIH
This is one of the first and most popular memory editors that have ever been released for Android devices. However, the app has not been updated since 2012 and has stopped working for some devices. However, it does still work for many people and has to be mentioned, if for nothing else, then because it was the first Android game editing app that ever got very popular. It allows you to easily scan for values and then edit them. - This app is perfect for older phones with outdated firmware and Android OS, also an alternative to the more recent value editors if nothing else works for your device of the specific game you are looking to cheat in. This app as all of these memory tools, will require root privileges to complete scans and change numbers in your phone memory. GameCIH can be downloaded here.

Features:  root required, value scan and edit, google ads embedded, good user interface, first popular game hacking app for android, extremely old, compatible with older devices and emulators, not compatible with most modern Android devices and OS versions
#23 HappyMod
HappyMod APK is a platform for user-uploaded APK mods and the app allows you to get easy access to a whole lot of user-verified modded APKs. The app is good for offline games, but bad for online games as most the uploaded APK mods for online games are fake or under delivering on their promises of are actual scams. So use this app with common sense for offline games and extreme caution for online games. You can download HappyMod here.
Features: Fast mod APK downloads, a lot of legit offline game mods, a lot of fake online game mods, easy to use, very good user experience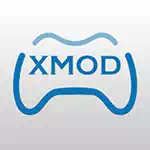 #24 Xmodgames
This is a new breed of APK modding on Android. Xmodgames essentially is a launcher that allows you to install mods enabling cheating options onto your games, then launch those games and even allows you to access advanced option in the game itself. Xmodgames even allows for the running of Lua Scripts (Bots) that can automatically perform actions such as raiding, collecting rewards, doing social reward collection ect. Xmod Games is arguably a very good alternative to straight up downloading modded APKs from random websites with added benefits. - However, the downside to using this launcher is that online games are starting to ban people that have xmodgames files on their phone no matter if they used it on that game or not. So do be very careful and please don't use this on your online games before testing it on a separate device on a dummy account. Xmodgames can be downloaded here.
Features:  easy installation of mods on your games, easy download and running of bots, modded APKs, works on online games, requires root, easily detectable and bannable
#25 LuLuBox Pro
Lulubox Pro is an app patcher specifically made to hack games. All the patches are custom and are for the most popular Android games out there, allowing players to get unlimited money, free in-app purchases, free gems, aimbots, speedhacks, wallhacks and all kinds of other cheating options depending on the games that are being hacked. So overall, it is the best APK patcher for cheating in games. – This app will require a root to work correctly. While the 2000+ custom game patches are essentially just APK mods, you do not have to worry about the installation process or updating the mod, which is extremely convenient for newbies. You can download Lulubox Pro here.
Features: 2000+ custom APK mod patches for Android games, powerful game hacks, automated updates, unlimited money, free skins, aimbots, easy to use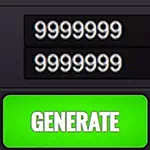 #26 Online Resource Generators
Of course the worst tool for cheating in Android games has to be mentioned: The unlimited everything generator! – It gives you literally everything you want, no matter what, for every game ever and all you need to do is push a generate button! – Unlimited free cash, money, gems, credits, gold, silver, rubies, diamonds, tickets, points, unlimited health, mana, god mode, free in-app purchases, free season pass and literally everything. This does sound too good to be true? That's because all generators are fake. – And in fact, no generator for any game has ever worked, as online generators is simply not how cheating in video games and Android games works or has ever worked. If you want to learn more about how actual game cheats work, we recommend reading our wiki to learn the basics.
Features: generators for Android games are all fake, give you unlimited everything, literally unlimited of anything you want, generators make all your dreams come true, are scams, worst cheating method ever, why do so many people fall for this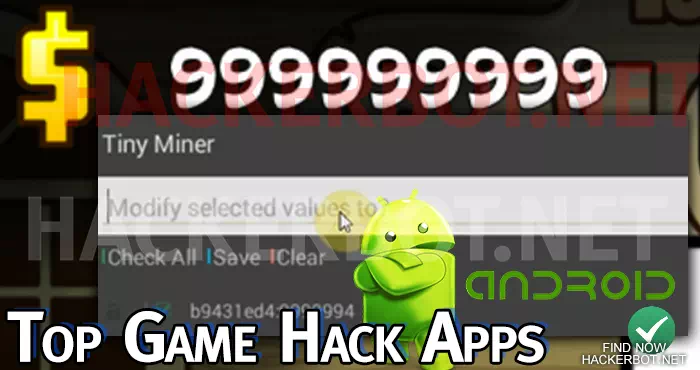 Best Android Game Hacker Apps
So overall the best Android game hack APK apps are the following in order from best to worst app to download, install and use based on our extensive experience:
GameGuardian
HackerBot
APK Editor
Hack App Data
Bots & Macros
Cheat Droid
Android Emulators
APKtool M
Lucky Patcher
APK Mods
Jasi Patcher
Virtual Space
SB Game Hacker
Root File Explorers
Cheat Engine APK
APK Modification Tools
Game Killer
Freedom APK
Leo PlayCard
Appsara
Creehack
GameCIH
HappyMod
Xmodgames
Lulubox
Generators