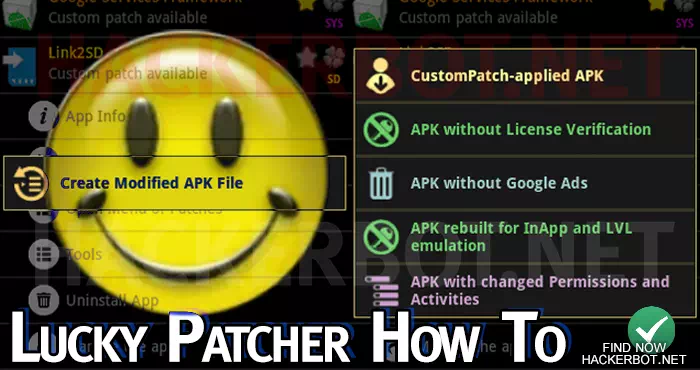 What is Lucky Patcher?
Lucky Patcher is an Android app that allows users to patch or modify apps and games on their Android device. This Android app is useful for game hacking, removing ads, making apps offline only and getting free in-app purchases, or unlimited app store credit and more.
How to use Lucky Patcher
Download a legitimate version of Lucky Patcher.
Enable unknown source app installs in settings > security > unknown sources.
Install Lucky Patcher
Start the Lucky Patcher app.
Choose the app or game you want to modify and tap it.
If you have a root, chose 'Menu of Patches' if you want to use Lucky Patcher without a root, follow the guide below.
Chose 'Support Patch for InApp and LVL emulation' for free in-app purchases, 'Remove Ads', 'Remove License Verification', 'Custom Patch' for game cheats or 'Multi Patch' to do multiple patches at once.
Follow the wizard and usually the default options will work well, but if the patch fails, simply remove all Patches by removing the ODEX or reinstalling the app and try again using different options. (These options can also be found in 'Menu of Patches'.
Start your app and test / enjoy the patches.
(optional) For custom patches and game hacks / cheats go to Lucky Patcher menu > Download custom patches. Many custom patches will enable unlimited money in many games by editing save data or modifying the app.
How to use Lucky Patcher without Root
To use Lucky Patcher with no root on your Android device, follow the guide above. One expection:
Instead of patching the app, tap your app and go to 'Menu of Patches'.
Then chose 'Create Modified APK file'
Now you are able to apply the same patches as if you had a root.
Uninstall the original app or game, then install the modified APK.
The modified generated APK file can be found under 'Rebuild & Install' in the Lucky Patcher main menu. Navigate to the files/LuckyPatcher/Modified and you will find your APK mod created by Lucky Patcher there ready to install.
The downside of using Lucky Patcher without a root is that you will not simply be able to modify the app without uninstalling it. Also not as many options will be available to make the mods work, as Lucky Patcher has no access to your whole system.
Another way to not have to root your Android phone or tablet is to use an emulator that can be rooted for Windows PC or Mac OS.
Start the modified app and enjoy.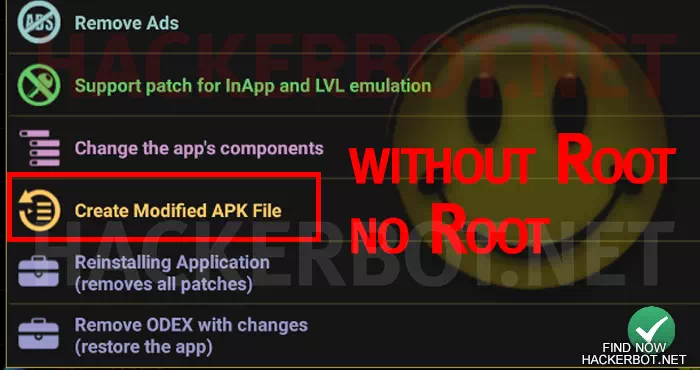 Important Links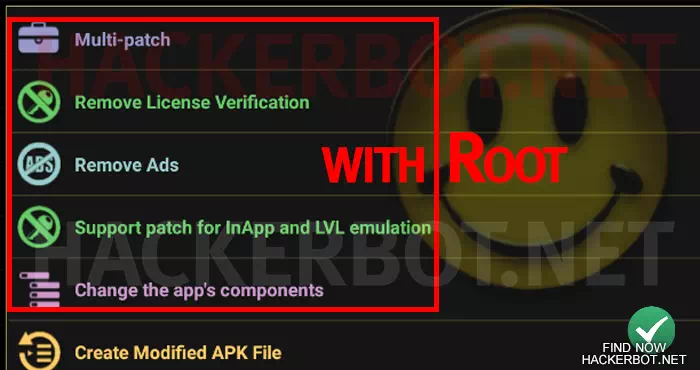 Is Lucky Patcher safe to use?
In my experience using Lucky Patcher over 5+ years, I have never had any issues. There are no ads, no malware or other issues that I am aware of. The only issue really is to get a legitimate version of the Lucky Patcher app, as simply doing an online search will often get you fake websites and fake downloads that pretend to be Lucky Patcher. – The only reason why LP is not downloadable on the PlayStore is that the app is made to mess with other apps, enable game cheats and remove ads, which is against the store policy.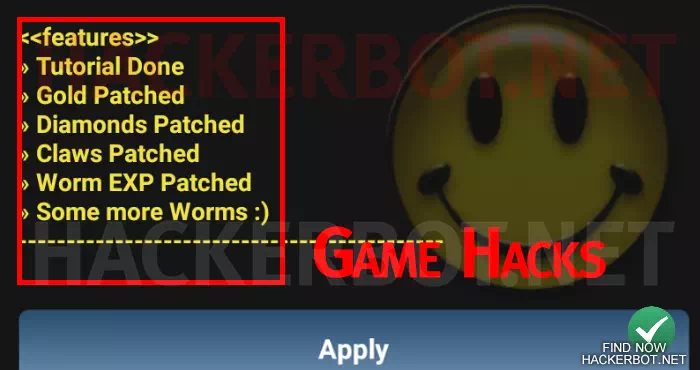 Can Lucky Patcher be used to hack online games?
Usually no, when it comes to game cheats for online games, Lucky Patcher is not the cutting edge of game modding. HackerBot APK is recommended instead. The app does not get enough custom patches for online games frequently enough. As online games get many updates very often, the mods also need to updated constantly, which is not possible using a general app patching application.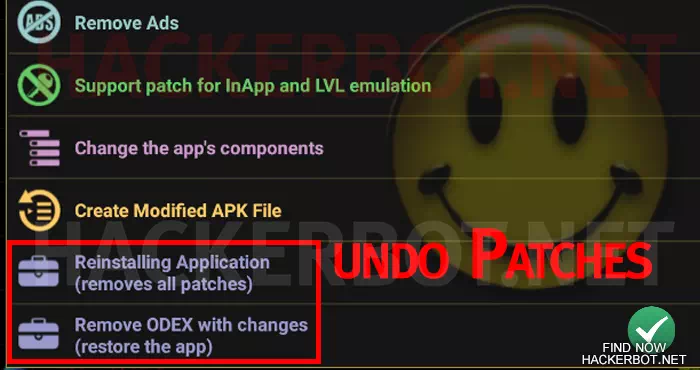 Will I get free in-app purchases in all Android apps and games?
No, you will not get free shop purchases in every app or game out there. Many Android apps and games use online servers to validate purchases and they also use different ways of processing payments, which means that the Lucky Patcher method of getting free stuff will not work in every app or game out there, especially the most popular ones that can afford online servers to protect their in-app purchase. So while LuckyPatacher will certainly work on some games and apps for getting free shop purchases, free gems, coins, premium currencies and unlimited money, it might not work on your particular game. Try using bots in online games.