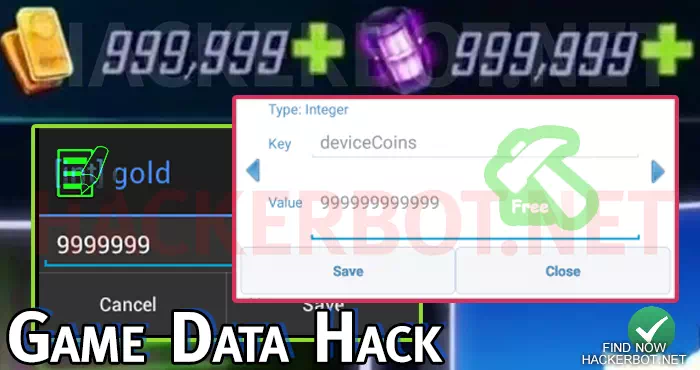 Data editing or save game editing is one of the most potent ways to hack Android mobile games and it can be done fairly easily with or without a rooted Android device. Editing your savegame in the game app data can allow for powerful game hacks, such as unlimited money, gems, skill points, EXP ect.
How to edit your Game App Data / Save Data
Download and install a legitimate version of any app/game data modification tool, such as Hack App Data, Cheat Droid or any other.
Before you can edit any save data or app data, you need to create the data by starting the app and using it for the first time, which will create all temporary user data.
Now you can start your data modification tool app.
Do keep your game running in the background.
Explore the temporary file structure: data files, cache files, databases and search for any 'preferences', 'user data', 'savegame'. However, in many cases the files you want to edit can only be identified by exploration and the file name will not indicate that vital data is stored there.
Once you have found the save game / user data location, identify the values you want to modify, such as coins, gems, hp, exp, level, stats, skill points, score, credits ect. Tap the value and change it to 999999999, as more is usually not supported by the value type.
Save the edit.
Close your game, but leave your app data tool open.
Restart the game while you keep the app data tool open still.
Your edit should now have taken effect. Enjoy.
Important Links: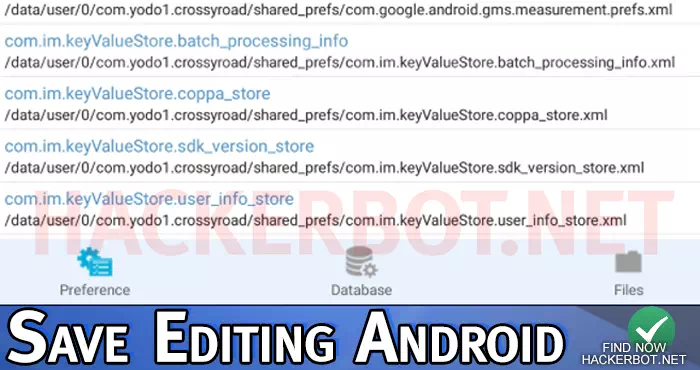 Does Hacking App Data / Save Editing work on Online Games?
No, with the possible exception of very bad online games, it will not work. Online games are called so, because they process most of the game server-side on online game servers. An Android game that stores its save game data on a user's phone instead of the online server is not really worthy of being called an online game. To cheat in online Android mobile games, use HackerBot APK instead.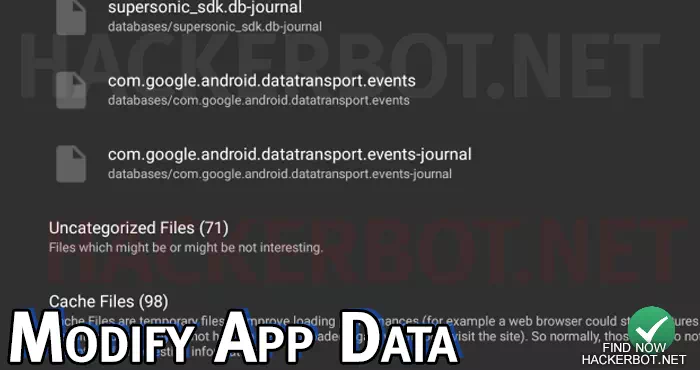 I cannot find any file continuing money / gems what to do?
There are two possibilities: Either your data is stored online, which means your game is an online game. Turn off your internet / data / wifi and try to play to find out. If your game is an online game, read the paragraph above. The other possibility is that your game in encrypting its save data. If your game is encrypting it's save and money data, then using a memory editor, such as GameGuardian may be the perfect solution for you.