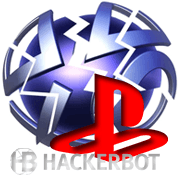 E) How to cheat in PlayStation Games
As with other consoles, hacking a PlayStation and getting it to run any kind of unsigned code is incredibly difficult. Even if a technique of hacking a PlayStation console is known, which is usually not the case for the latest PS consoles, it will still take a lot of work, know-how, expertise and in some cases hardware to actually get it done. Generally it is not something that someone can do on their own without some serious IT knowledge and hardware. – This is why most people would rather pay someone to provide them with services to cheat in PlayStation online games, rather than doing it themselves.
There are no online hacks or USB plug-in software that can hack your console sadly. If you want to cheat in your preferred game at any cost today, you are best off to try to do it on PC or to find an emulator for PC, where memory editing and other game hacking is significantly more accessible and easy.
E1) How to cheat in PlayStation Single Player offline Games
E2) How to cheat in PlayStation Online / Multiplayer Games