A mod menu is a specific kind of mod or modded game client that will include an in-game menu that allows for customization and enabling/disabling or individual hacks and features included in the mod. – It is generally considered one of the most premium and most powerful varieties of modded game files, especially on mobile and is highly sought-after among gamers everywhere.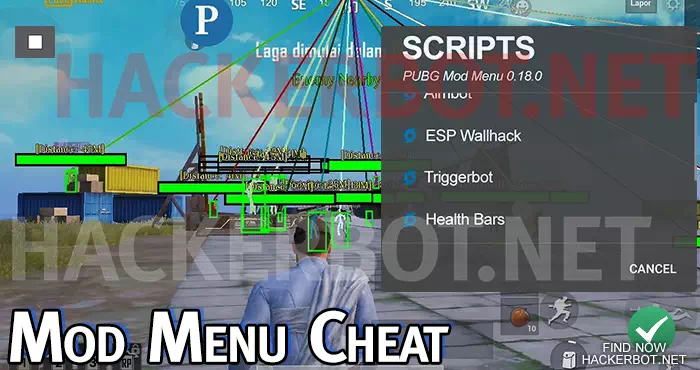 Mod menus are most commonly used in mobile games on Android and iOS at this time. However, they are also used on PC and other gaming systems as well. In some cases, game hacking tools are used to inject the mod menu code into the game memory as is the case with memory editors, such as GameGuardian or Cheat Engine. However, most mod menus are still downloadable game files.
What is a Mod Menu?
Mod Menus are the Porsche of mobile game modding and will generally be created by the most experienced modders out there. The greatest advantage of using a mod menu over a standard mod is without a doubt the ability to turn individual cheating options on and off through a dedicated in-game configuration menu. – Similar to PC game trainers, mod menus are the kind of cheating option for Android and iOS mobile gamers that come with the most available options on average. So essentially, mod menus are mods, but better with more features and more convenient to use.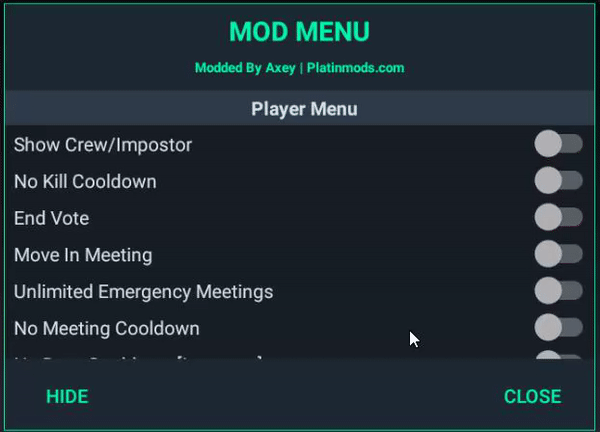 How Mod Menus work
Mod menus are either made available through reverse-engineering game app code on either Android or iOS games or through code injection through game hacking apps such as GameGuardian, GameGem or similar memory editing and patcher apps that will either modify the game files or the game memory to run unauthorized ode. For more information about how mods work in general, check out our article about game mods.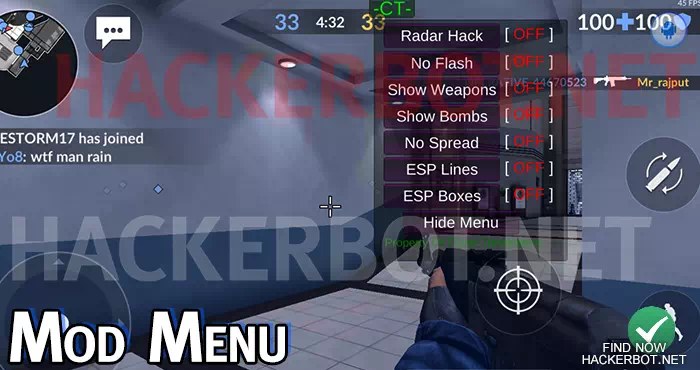 Available Options
Depending on the game mod menus may offer you a variety of options. For single player games that do not require a persistent internet connection the option s are almost unlimited: God Modes, unlimited money, gems, gold, unlimited skill points, items, levels, XP essentially whatever you want. However, in online games, a category that includes the most popular games out there, you will see aimbots, wallhacks, speedhacks,  damage hacks, sometimes teleporting, automated farming scripts, but no hacks for unlimited money / gems, god modes or similar, since those are generally not possible in online games these days, no matter how awesome that option would be.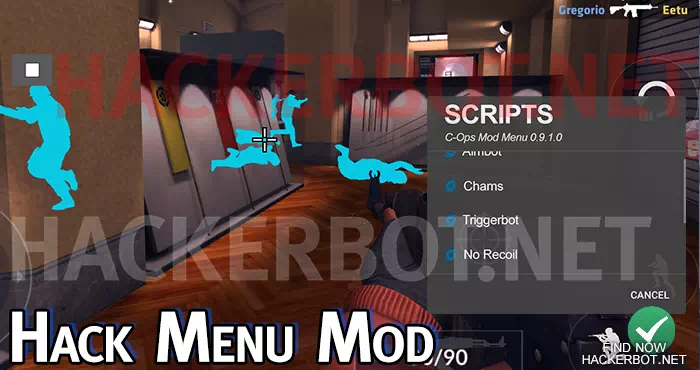 Mod Menu Downloads
While there certainly are free versions of mods including mod menus available online, these will usually be stripped-down version for free users, including ads or big donation buttons advertising the full versions of these mods. To be able to download and use the best mod menus available for any game at any time, on aberage, you will have to pay a premium subscription, since the most experienced and advanced programmers in the industry are usually involved in their creation and they do not come cheap.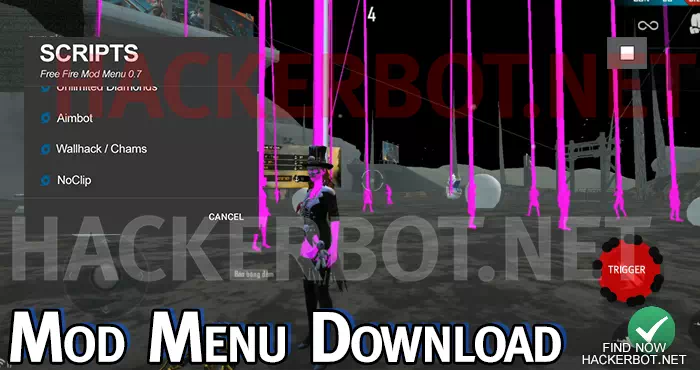 Possible and impossible Mod Menu options
What option are feasible and possible in any given mod menu for a specific game depends on the game itself whether or not it is an online based and therefore important information is processed server-side and cannot be hacked. As a general standard, account information, such as money / currencies, levels, unlocks, items and similar game information will be processed in most if not all games that require a permanent internet connection in order to run. There are a lot of fakes and scams out there that will claim impossible options, so do be careful when looking for working mod menus and mods for mobile games in general. Check out our article on game hacks to get an in-depth analysis or what cheats are possible and impossible in what kinds of games.
Sources / References
[1] https://hackerbot.net/wiki/11-game-hack
[2] https://en.wikipedia.org/wiki/Mod_(video_games)
[3] https://en.wikipedia.org/wiki/Cheating_in_video_games
[4] Experience using https://platinmods.com/ premium. [Not Sponsored]