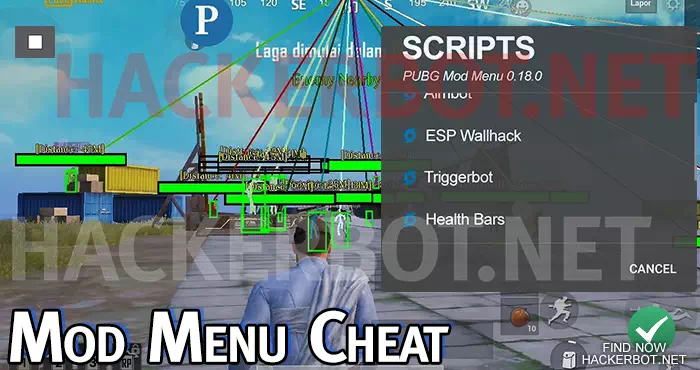 A mod menu or game hack menu is any modified game, game hacking tool, script, cheating software or other means of activating cheating code in a game that offers an in-game menu to configure and toggle individual game hack features. Any hack menu or mod menu will be a downloadable file of some kind and will have to be installed on the device in order to work properly, but there are several different ways these menus can be implemented from modding to memory editing and ijection ect. Als always, there are a lot of fake mod menus too, which is why one must always be aware of the differences between server-side processed game data and client-side data. - Video version of the Article.
Mod menus are most commonly used in mobile games on Android and iOS at this time. However, they are also used on PC and other gaming systems as well. In some cases, game hacking tools are used to inject the mod menu code into the game memory as is the case with memory editors, such as GameGuardian or Cheat Engine. However, most mod menus are still downloadable game files.
Mod Menus
While mods exist for all gaming platforms from mobile to PC to consoles in the form of modded apps, PC game mods, modded roms and ISOs, they are by far most prevalent on mobile gaming devices in the form of APK mods for Android and iOS mods for apple mobile devices. Mod menus are generally quite advanced game hacks that offer the user in-game menus to customize their cheats, such as configuring aimbot features or wallhacks, turning option on and off and even configuring the look of a cheating feature as well. While there are a lot of free game hack menus on PC, on mobile they are very often premium software that can only be downloaded for free as a lite or trial version with limited features.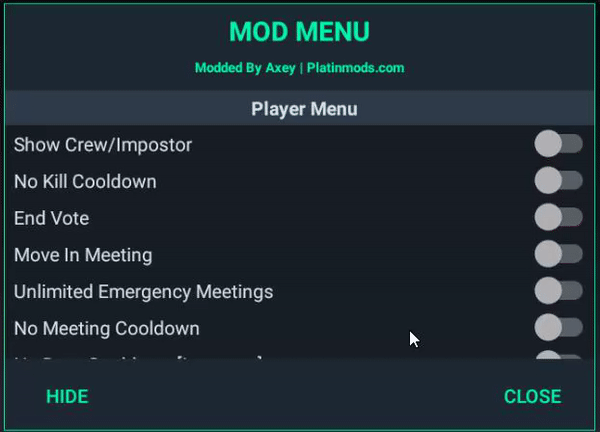 Overall, mod menus are the gold standard of cheating software on mobile, offering the best and most features and options, the most powerful advantages available, best support, quickest and easiest installation and best anti-ban measures to avoid game bands in the business. – All that of course, if the download is legit and not a fake, of which there are many, indeed more than the real thing.
How Mod Menus work
Mod menus are either made available through reverse-engineering game app code on either Android or iOS games or through code injection through game hacking apps such as GameGuardian, GameGem or similar memory editing and patcher apps that will either modify the game files or the game memory to run unauthorized ode. For more information about how mods work in general, check out our article about game mods.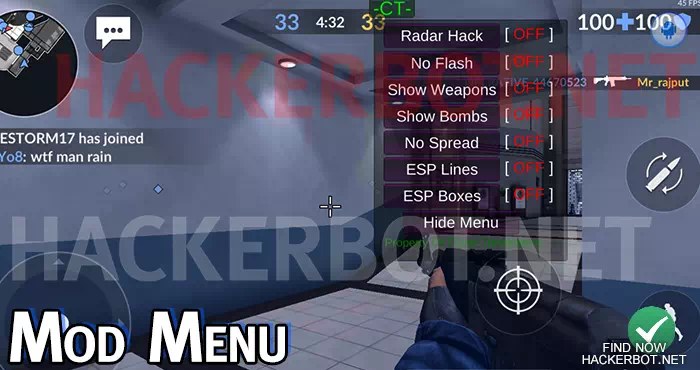 APK Mod Menus
By far the most prolific kind of game hack menu is the one implemented into Android games through APK modding: A process in which an android application file (APK) is decompiled, reverse-engineered and then modified to include features that give users unfair advantages, such as phsysics hacks, aimbots, wallhacks, ESP, radars, speedhacks, bots and more, then recompiled into an installable APK + OBB package for users to install on their Android mobile gaming devices instead of the original APK from the appstore. The only real downside of these APK mod menus is a general problem with modding, which is that a certain version of the file will inevitably get outdated by the next game patch in the case on server-sided games requiring an internet connection to play.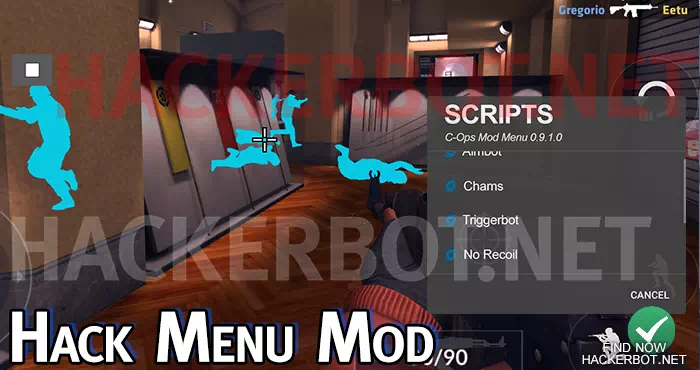 Trainer / Script Menus
Another way game cheat menus are implemented into games is through the use of game hacking Tools, such as Cheat Engine for PC, GameGuardian for Android or GameGem for iOS. In this case scripts, such as LUA scripts are used to automate the game modding or memory editing process through the tool used and a Cheat Table, Trainer or other menu enables the user to turn individual game hacks on and off. While the available and feasible options do not differ from other methods, the compatibility across different game releases, versions and updates can potentially be better depending on the methods (AoB) used to compile the scripts, meaning that one may not need to seek for new updated versions of the script with every patch or update of the game app itself.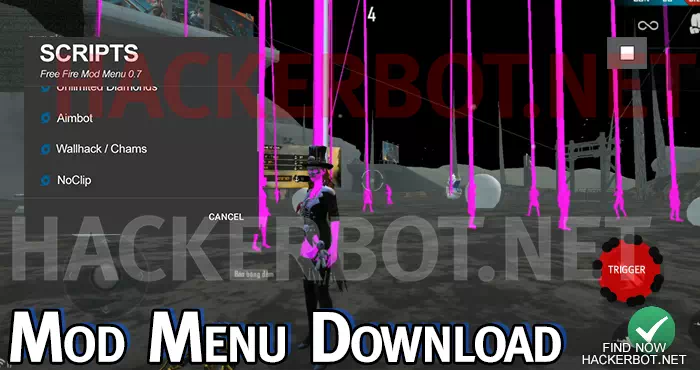 Possible & Impossible Features
There are a lot of misconceptions around what cheats are possible in any given game. What cheating options may be available in any given menu will depend on whether or not a game is online-based or offline-based. More specifically in offline games all cheats will be possible with no exceptions, meaning god modes, unlimited money, invisibility, invincibility, unlimited everything, while in online games, most game-breaking cheats will not be possible, such as the ones mentioned above.
This is due to something called server-side processing of data, which means that certain data, such as you game money, is not stored on your gaming device, known as the game client, but rather on the game servers, which are computers you connect to through the internet and that host the most vital data and game world of the online game you are playing.
Mod Menu Downloads
While there certainly are free versions of mods including mod menus available online, these will usually be stripped-down version for free users, including ads or big donation buttons advertising the full versions of these mods. To be able to download and use the best mod menus available for any game at any time, on aberage, you will have to pay a premium subscription, since the most experienced and advanced programmers in the industry are usually involved in their creation and they do not come cheap.
Common Mod Menu Features
These are some of the most common features found is game hack and game mod menus alike. The ones highlighted in bold will be possible in all games, the ones not highlighted will be possible only in offline games that do not use any server-side processing of game data and savegames. Mod Menus features that may be possible in both offline and online games will be in italic:
God Mode
Aimbot / Auto Aim
Unlimited Money / Gems / Gold ect
Invisibility
Wallhacks / ESP / VAC / Radar Hacks
Speedhacks
Damage Hacks
No Spread / No Recoil
Unlimited Mana / Stamina / Cooldowns instant
Automated farming / looting / auto DPS
Any other automated tasks
NoClip / Walking through walls
Super Jump / Flying / Physics Hacks
Teleporting
Skin Hacks (only you see)
Skin Hacks (everyone sees)
Stat and item hacks
Video: Mod Menus
Sources / References
[1] https://hackerbot.net/wiki/11-game-hack
[2] https://en.wikipedia.org/wiki/Mod_(video_games)
[3] https://en.wikipedia.org/wiki/Cheating_in_video_games
[4] Experience using https://platinmods.com/ premium. [Not Sponsored]