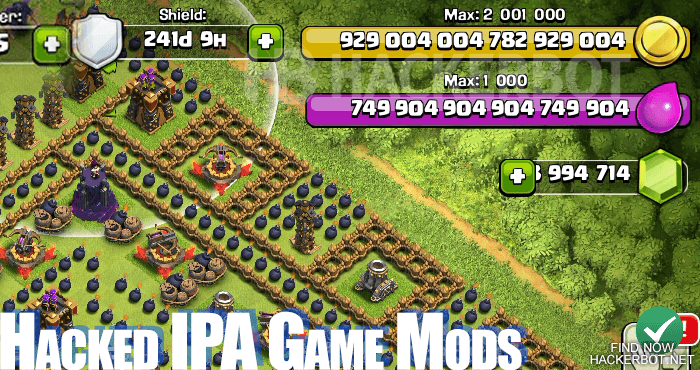 What is a hacked IPA? What is an iOS game mod? (short):
A "Hacked IPA or modded iOS game app" is an iOS game file (.ipa) that has been decompiled, reverse engineered, modified or 'modded', usually to include cheats and game hacks, then recompiled and now ready to download and install on any iOS device. It is not the original game with included game cheats.
Hacked IPA Game Apps for iOS
iOS Game mods or hacked IPA files are the singular most powerful way of cheating in games on Apple iOS devices, phones, tablets ect at the moment. It is also the most simple and easy way for users, since this method soes not require the player to hack the game themselves, but rather simply download and play the already modded game. – However, game mods do require you to have a jailbroken device, as by fefualt it is not possible to install any files or games that are not distributed through the apple appstore. iOS game mods can be found both as .IPA file downloads and as parts or repositories.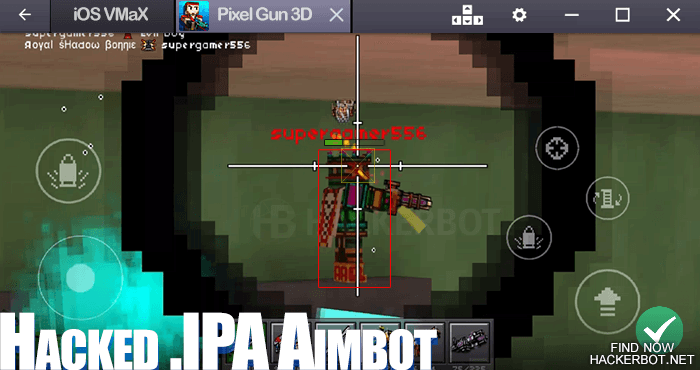 Is it possible to get unlimited money, gems and health hacks using mods?
In online iOS gamers:
If a game requires a constant internet connection to work properly, then chances are that it is an online-only game and verifies important game data, such as player gems, gold, money, XP, skill points ect through the game server. Sadly, game servers cannot be hacked, unless you asre willing to create your own private server. Mods will still work, but you wont get too overpowered hacks. Aimbots, wallhacks, speedhacks, automated scripts are still possible.
In offline iOS games:
In offline, simgle player games thast do not need the internet to play, the sky is the limit when it comes to game cheating / modded IPAs. Hacked game files can do pretty much anything here: From god modes, to unlimited gems, money, infinite damage, experience cheats… anything you can imagine in terms of cheats, it is possible with iOS game mods. These are without any shadow of a doubt some of the best game cheating techniques available on the iPhone/iPad platform.
What cheats are possible using IPA mods?
- Unlimited gems, gold, money, currencies
- God modes (unlimited health)
- Aimbots for shooters
- Wallhacks for shooters
- Speedhacks, Slow hacks
- Automated reward collection
- Time manipulation, skip the wait cheats
- Free ingame store purchases and items
While these hacks are generally possible, there still needs to be enough demand dout there for a programmer skilled enough to actually create the mod and offer it for free download or in a paid private iOS mod program. So hile these are possible, they may or may not exist for any particular game.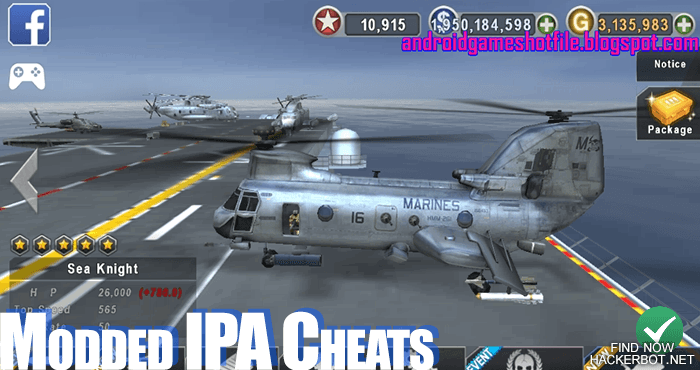 Where can I Download legit iOS game mods and IPAs?
Our search tool for legitimate hacks can be found here. It is very important to point out there that if you use any random search engine to find iOS hacks and game mods, most of what you will find are fakes, scams, human verification survey scams, not working, illegitimate files and even malware. – The solution it to only search legitimate cheating websites that offer actual downloads, which is what we have done here at HackerBot.net.
If you are going to be blindly downloading random mods from the internet, then PLEASE use them on an emulator and al alternative account first. Do not install files like that from unknown sources on your main device connected to your main apple account. – This is a warning for your own security.
How to create modded IPAs for iOS games:
Extract and decompile the IPA from the game you want to mod.
Mod the code to include cheating options (advanced reverse engineering, programming required)
Mod included value repositories and databases.
Recompile the app.
Install the game and test your iOS mod.
While this sounds extremely simple, only very advanced programmers with extreme experience in reverse-engineering will be able to actually create this kind of game cheating application, which is why I recommend being a leecher instead.
How to install modified IPA game files:
Jailbrake your device
Download the right repository / download the .IPA file
Uninstall the original game, keep account connection data
Install the modded game
Play and Enjoy!