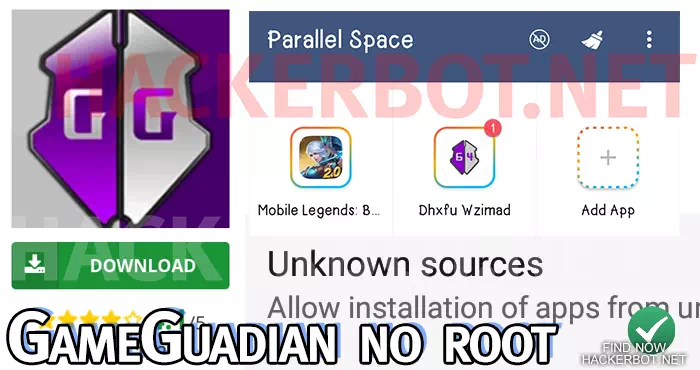 GameGuardian is a game cheating tool that has to access a game app in order to modify its memory. - Due to the closed garden system in Android this cannot be done without workarounds. However, if you do not wish to root your Android device, you may be able to use virtual space apps to hack games without a root using GameGuardian on your Android mobile device:
How to install & use GameGuiardian without Root
Download any virtual space app compatible with your Android mobile device or emulator. (Find the most popular ones below)
Download both GameGuardian and the APK of your game to your Android device.
Install both GameGuardian and the game APK onto the virtual space app.
Start both GameGuardian and the game app from the virtual space app menu.
You can now use GameGuardian to mod the game following this tutorial.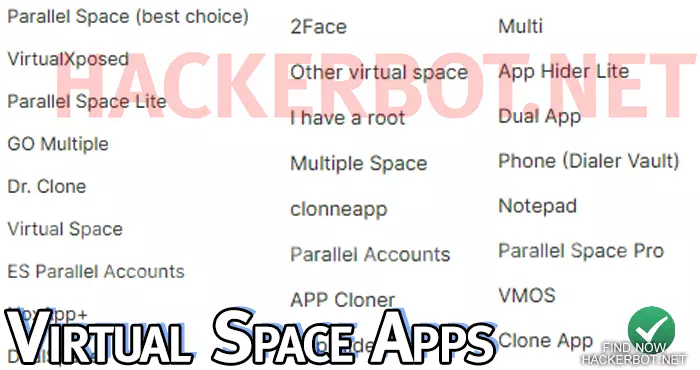 Top Virtual Space Apps
These are the top recommended virtual space apps by the GameGuardian community. Simply look for them on the playstore or download the APK to install any of them compatible with your specific device.
Parallel Space (recommended by GG)
VirtualXposed
Parallel Space Lite
Virtual Space
GO Multiple (I use this)
DualSpace
2Face
Clone App
Alternative way to use GG with no ROOT: Emulators
Emulators can also be used to use GameGuardian without having to root your physical device. Of course that means you will not be able to use the tool on the mobile device you are looking to potentially hack games on, but for some of you that might be enough. Many emulators can be easily rooted at the push of a button and the best ones for cheating in mobile games can be found here.
Why this Works
A virtual space app gets around the Android mobile walled garden approach by installing multiple APKs in one single app, allowing the apps to have root access to each other without actually granting any app root / admin access to your Android device.
This will certainly work for cheating in single-player mobile games, but may present difficulties with apps that require the internet in some cases, as they often interact with system apps. However, trying never hurts and emulators are there to save you if the virtual space approach does not work for your particular game.