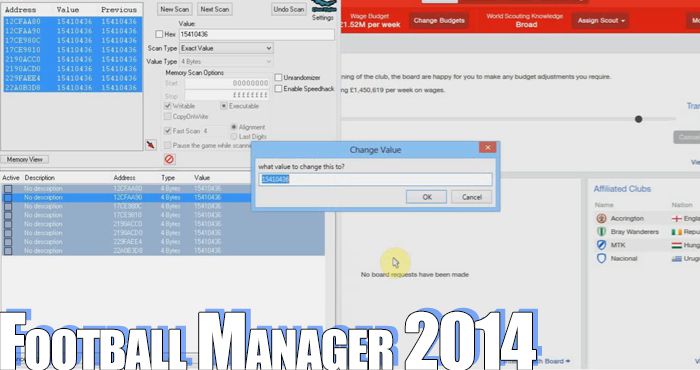 Unlimited Money Hack for FM2014 (Cheat Engine)
In order to be able to get the hack shown in the video above, you will need to set your currency to GBP in the game options. Sorry, I totally forgot to mention that. Also don't forget to set your value type to all and to change all the values. In cast that changing all those values, crashes your game, just save quickly after changing your transfer budget. Also do not go above about 140 Billion Pound, since it might make your game crash right away or might even result in a negative budget value. After following the steps outlined in the video above to get unlimited money, just have fun spending all that money and getting all the players you want. This cheat should work for any Football Manager, so if you want to do the same in FM2013 and earlier games, it will probably work for those as well. For more tutorials on how to change money and other values in game, visit our tutorial section on HackerBot.net.
Thank You for rating this article.