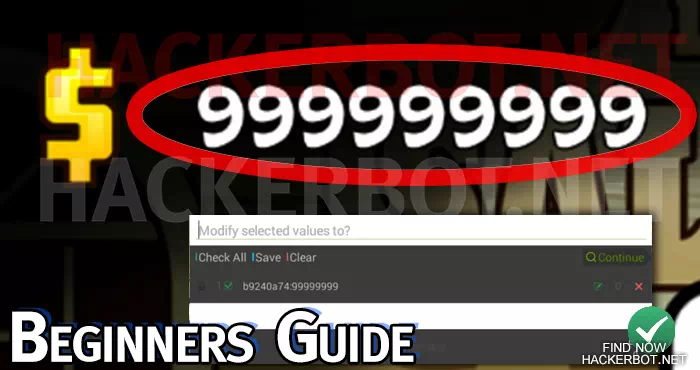 Before getting started and actually downloading any game hacks and cheats, you need to know the basics: You need a basic understanding of how game hacks work, what is possible and impossible to recognize scams, you need to know the risks and how to avoid them  and you need a realistic understanding of how simple or difficult it will be. This guide will give you everything you need to get started! - Video version of the Article.
How do Game Hacks work?
The most important think to know about almost every cheating method is that 99% of working game hacks will require a download and the downloaded files are then used to manipulate the game data on your device to enable cheats. This applies to all cheating methods with the exception of glitches / exploits. Data that is stored on your device (Android, iOS, Windows PC, Console) can be manipulated. However, data that is stored elsewhere cannot be manipulated. More about game hacks.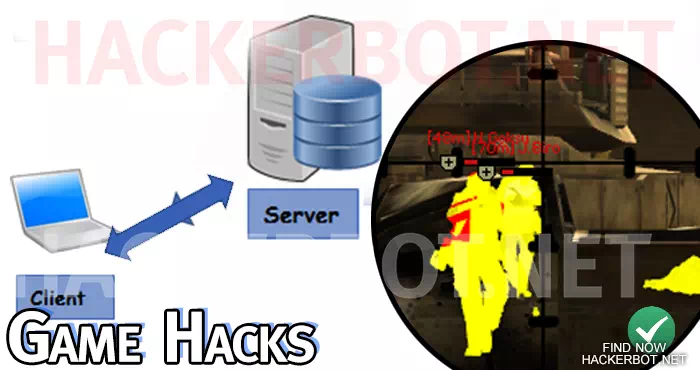 What Game Hacks are Possible / Impossible?
Traditionally powerful cheats, such as unlimited money, god mode or unlimited everything are only possible in offline games that process their game data client-side only. If a game requires an internet connection to work correctly, unlimited money and similarly powerful cheats will be impossible in 99% of cases. However, Bots (learn more about bots) can still be used to get a lot more free resources in online games where money cheats are not possible. Learn more about client-side and server-side processing of money in games.
Game hacks that are always possible will include wallhacks, aimbots, exploits, farming bots, speed hacks, glitches, map hacks, macros and scripts. Cheats that are sometimes possible include invisibility, fast cooldown, teleporting, super jump, walking through walls, flying, damage hacks, god mode, one hit kill, duplication, item hacks, stat hacks ect.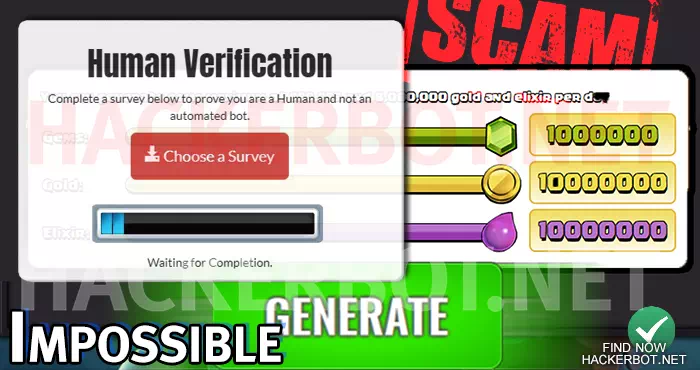 What are the Risks involved?
Here is a list of the greatest risks involved in trying to hack video games and if you are not aware of any of them, there will be links for you to get more in-depth information to help you stay safe. To stay safe when using HackerBot, please follow this guide.
Fakes are the most commonly encountered danger: While some are simple generator scams, others may give you malware or worse. More information.
Bans are another risk and is commonly encountered when using either bad software or by not using the software wrong and without respect for other players, netting you a account ban in many online games. More information.
Scams are another big issue in game hacking: People selling fake software, fake tools and generators, low quality software and so on. One has to make sure to research the reputation of any download site.
Impossible Cheats are very often used to advertise fakes and scams. Knowing what cheats are potentially possible in what games is very useful here. Learn more.
Legality is not an issue, unless you are selling something for real life money, creating cheating software or you live in South Korea. More info.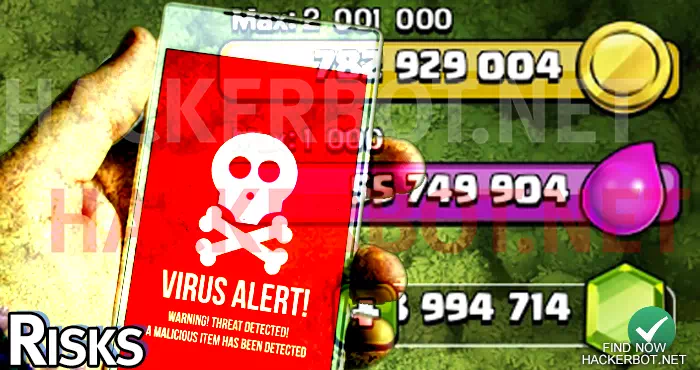 How to use Game Hacks safely?
After you have studied this guide and some of the linked content, especially the safety guide, you should now be ready to find and download game hacks, cheats, bots and mods safely.
Ideally, use HackerBot HackFinder to download your cheats to automatically filter out most of the scams and fakes and get legitimate software.
Always make sure the cheats advertised are possible in that specific game. Avoid anything that sounds too good to be true.
Check site and OP reputation and check the comments to make sure the cheat is up-to-date and working still.
After downloading follow the installation instructions carefully if applicable.
Use emulators and secondary accounts wherever possible to test cheating software from providers that you have not used before. Do not trust blindly.
Keep in mind that paid software will on average always be better and safer, as you are paying people to keep you safe and keep the software working.
Use cheats responsively and do not be toxic to avoid game bans and manual reports, if not to simply be a decent human being. Try to help weak teams, rather than dominate for example.
Video Version
Ready! What else?
You should now be ready to start downloading, installing and using cheats and game hacks through HackFinder. If you want to learn even more, check out our wiki and our educational videos attached to our wiki pages to get even more in-depth knowledge.
You may also want to check out our tutorials in order to learn some of the most popular techniques used to mod games, use game cheating tools, find exploits and more.