We all know the feeling: You are just about to get unlimited money / gems, god modes, free loot boxes for your favorite online game and then you have to complete a 'human verification' or 'survey' in order to 'prove that you are human'.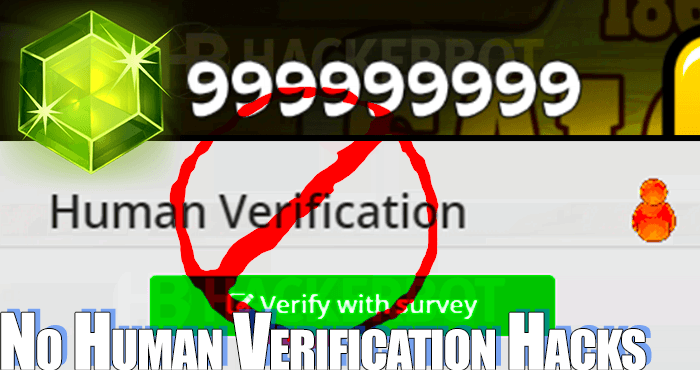 What happens if I complete the survey?
Nothing. You will not get unlimited money, free gems, free whatever. You see, in online games it is impossible to hack money, items or any other player data, because it is all processed on the game servers. These servers would get shut down within minutes if anyone ever hacked them and any changes rolled back. So the hacks, generators and tools that these people 'offer' you are impossible and therefore cannot work.
All these game hacks are about as real as the generator above. Only made to bait you into completing a survey that makes money for someone through your naïve hope that what they promise you is real. But none of it is real. If it was, they would sell their tools for PayPal and you could get your money back if they cheat you. So here is what you do to get REAL cheats and hacks for games: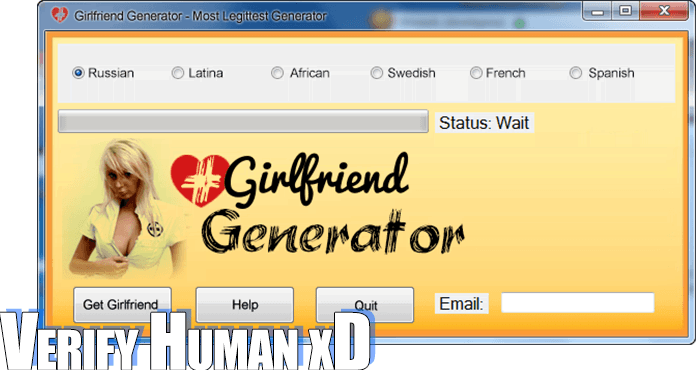 Step #1: Find out if Your game is Online or Offline and what Hacks are Possible!
Turn on flight mode on your phone, disconnect the internet plug or turn off your WIFI.
Try to start the game.
If it works as usual without internet, that means the game is offline and in 99% of cases it is possible to get any kind of cheat working, such as unlimited money, items, god modes, gems ect.
If the game is not working without an internet connection, that means the game is partially or mostly server-based and an online game, which means that cheating possibilities will be more limited. However, it is still possible to cheat in online games. Money cheats, god modes, skill points, stats, damage hacks ect are impossible in this kind of game, but aimbots, wallhacks, speed mods, teleporting, walking through walls, using bots to farm and similar techniques are still viable cheating methods in online games.
Good, you will now have a decent understanding of your game and what cheats may be possible.
Step#2: Find Legitimate/Working Hacks, Cheats, Bots ect for Your Game!
Good you now know what kinds of legitimate cheats you can expect for your game. It is now time to seek out hacks, tools and tutorials on how to hack your game, since you are now able to determine what is real and what is impossible.
Go to hackerbot.net, or simply google for 'hackerbot'
Go to FIND CHEATS to get to the FreeFinder search for free cheats.
This search engine will allow you to search for hacks only on websites that are LEGITIMATE. And that offer WOKING free hacks/cheats for online and offline games on any platform. No surveys and no human verification here.
Enter 'your game' + 'the cheat you want' into the search bar and see if it exists.
If your cheat exists, click it and make sure by the comments that it is currently working and undetected before downloading and using anything!
You can also use ProFinder after you sign up at hackerbot.net to find paid premium cheats.
Using hackerbot cheats search will allow you to dodge all the fake hacks, generators and impossible human verification schemes.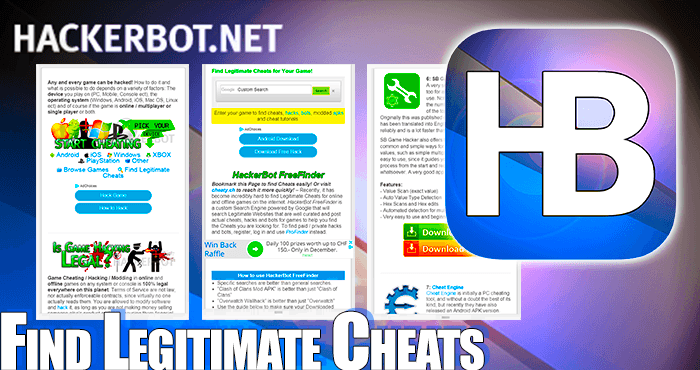 Step #3: Learn How to Hack Games Yourself!
Once you are familiar with using someone else's cheats, you may want to learn how to hack and mod games yourself. The easiest way to do this is to start playing around with some of your tutorials on memory editing, the use of cheating apps and tools ect. It is always better to be able to create your own game hacks, rather than having to rely on someone else's work to do the job.
Get yourself familiar with memory edit game hacking
Then go here and chose the gaming platform you want to get more familiar with and learn to use the tools and techniques mentioned there.
Are there ways of skipping/bypassing surveys and human verification?
Yes, there are. You can find the best ways here. However, skipping them while in some cases possible, is certainly not going to help you get free stuff or hack the game you are looking to get cheats for. Any and all human verification and surveys are fake cheats. In the last 10 years of me using game cheating software, I have never ever seen a legitimate tool or generator protected by a survey/human verification.
So while bypassing is possible, I recommend you use the method above on how to get hacks and tools working on your game with no human verification required. – That way you will not be disappointed.
But the generator / hack with the human verification survey has screenshots / video that prove that it is legit. Explain to me how it could possibly be fake?
It is easier to Photoshop pictures and edit video using after effects than to program an actual hack. Considering that is simply impossible to get unlimited money in online games on Android, iOS, PC, Consoles ect, the chances that the pictures and video are faked is 100%. If you still do not believe me, you are of course free to make your own experiences and then come back to my method of getting game cheats working without surveys and with no human verification.