How to Hack any Android Game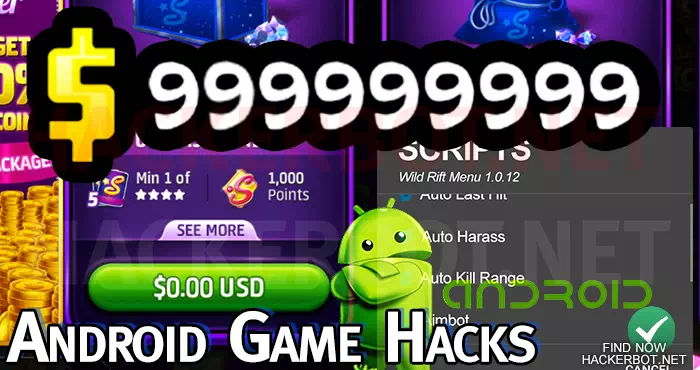 Android has quickly become one of the most popular gaming systems for game hacking and modding with APK mods being the most popular game cheat looked for at this time. – This guide will show you everything you need to hack any Android game today!
How to hack any Android Game
If you simply want the step-by-step guide tutorial on how to hack Android mobile games, then follow this procedure and success is pretty much guaranteed:
Try to use HackerBot to find working hacks & mods. Works for online and offline games.
For offline games, try creating APK mods, using save game editing, or memory editing using apps like GameGuardian or Lucky Patcher.
Online game with no working mods? Try creating a bot / script.
Try to use the best game hacking tools for Android games.
Use a rootable Emulator to use PC / controller controls.
Shooter? Use an aimbot or wallhack.
Follow these guidelines to download cheats safely.
Bookmark this page and Download HackerBot APK to access the best guided and downloads more easily.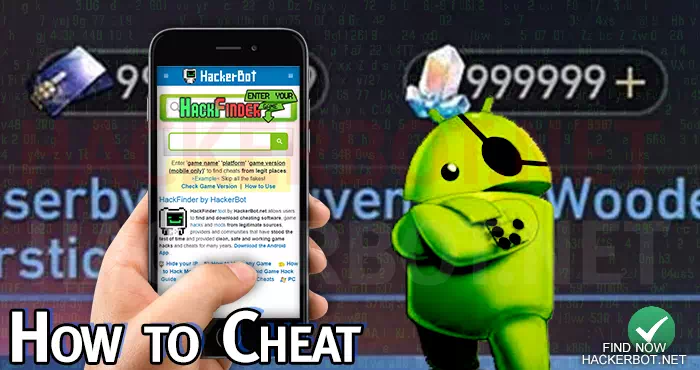 Important Links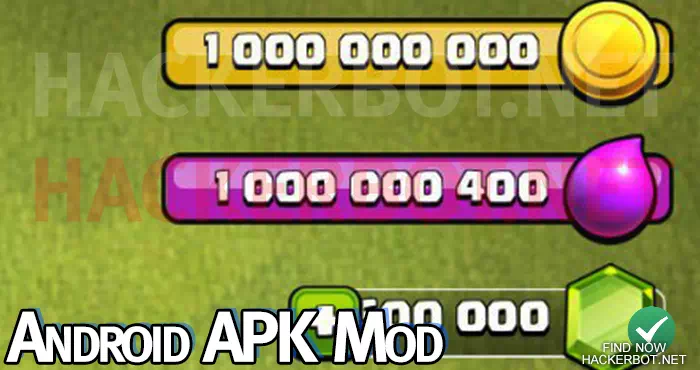 Android Game Hacks
There are multiple different solutions for people that are looking to cheat in Android games both of the online and offline variety, though the methods applied will vary due to server-side processing in online games. Overall, the best game hacking methods are the use of APK mods to easily implement cheating options into the game, bots to farm online games automatically for near unlimited money, followed by game hacking tools, which are more consistent but more complex than mods. It also needs to be mentioned that any unlimited everything hack or generator will always be fake and a scam, emulators and secondary accounts should always be used to keep your accounts and Android devices safe. Some game hacks for Android will require a rooted device, while other can be installed without a root. There are also other more rare cheats, such as exploits, glitches, scripts, macros ect. To find and download working and safe cheats for all Android games, go here.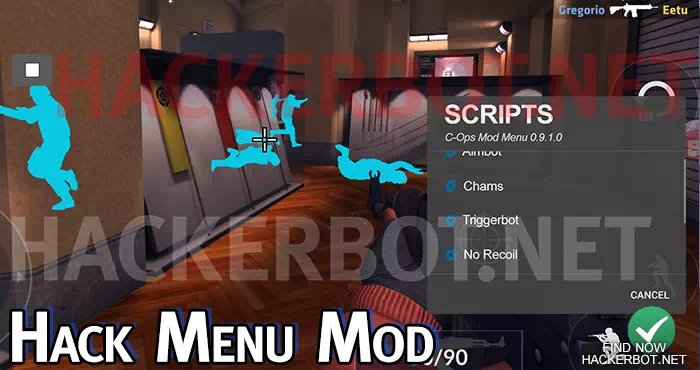 Mod APKs
The most popular game hack on Android gaming devices and for almost any android game is the use of APK mods or modded APKs: They are in essence versions of the original APK package used to install the vanilla game that have been decompiled, reverse-engineered, modified and re-compiled to create an installable APK package that can be installed on any Android device and comes with game hacks and cheats included. – The relative ease of installation and ease of download are the main reason for mods being the most popular cheating method on Android. However, while it is the most popular, it may not be the most effective, especially for games that require an internet connection to play, where bots may be more effective. Another downside of mod APKs is that they pretty much get outdated as soon as an online game is updated to a new build / update version, making updating the APK necessary on a regular basis. While some APK mods can be installed with no root, mods for online games will generally require a rooted Android device or emulator to work properly.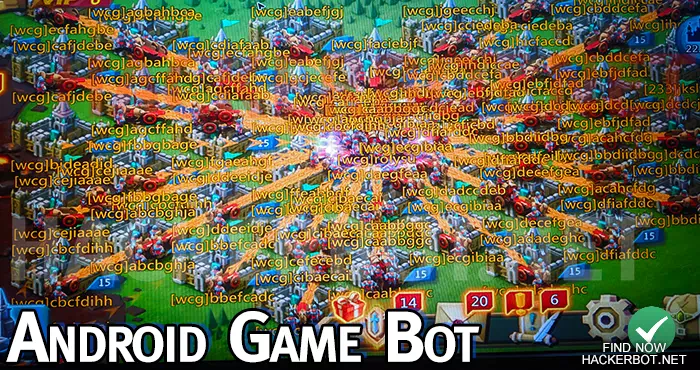 Mod Menus
APK mod menus are mods that feature an in-game menu that allow users to customize individual mod options and toggle them on an off. – Usually these mod menus for Android are premium downloads with free limited versions and they usually come with more cheating options, better support, faster updates and many other premium features, as the best programmers in the space will usually program these APKs.
Bots
Robots or automated farming bots are arguably the most underrated game hacking method for Android out there: As more and more games switch to server-side processing to protect their money / gem currencies from getting modded, bots are increasingly becoming the only way to get free gems and money in many, many Android games, especially the most popular games on the platform. – A decent bot for any Android game will be able to farm currencies, money, gems, achievements, daily tasks, fight battles, complete quests, complete the story, level up and collect items and resources automatically. Some advanced Android game bots will even be competitive in PvP depending on the game. Overall, bots are arguably the best and most effective kind of cheat for online games on Android and they can be found on HackerBot using our HackFinder Tool. If you want to learn how to create your own bot, you might also want to check out this tutorial.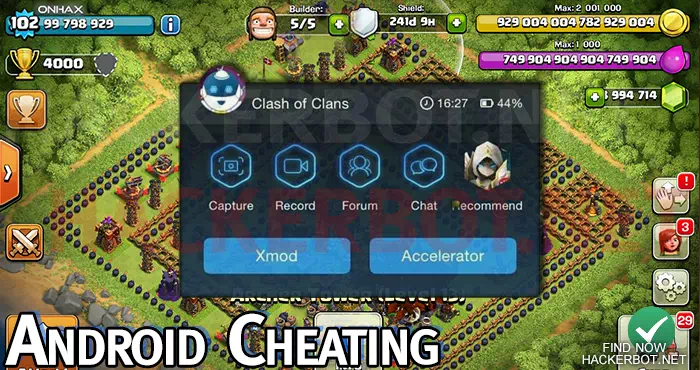 Game Hacking Apps for Android
Another way to hack games on Android is to use game modding and memory editing tools to manually modify the game itself or edit game memory as the game is running on your Android device to enable cheats. – The great upside or advantage of using tools instead of mod is that while they cannot do anything that mods cannot do, the techniques used will usually survive multiple updates of a game app, making it a much more consistent way of hacking Android mobile games. Also tools can consistently and successfully be used on games where no mod APKs are available, as changing money, health, skill point or mana values will pretty much work in any offline single player game that is mainly client-sided. To find the best Android game hacking tools, check out this top list.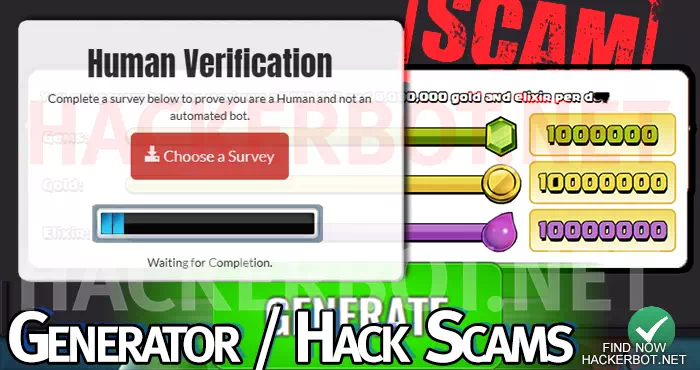 Beware: Scams & Fakes
Scams and fakes are prolific when looking for Android APK mods and cheats online, especially in the most popular search engines, which makes it extremely important to know what features and cheats are possible in what kinds of games to spot fakes and obvious scams. – Generally, anything that advertises unlimited money for an online game, anything that advertises 'unlimited everything', any generators, any free purchase hack, any human verification tools and any online hacks will be 100% fake and scams. To learn more, please read this. Any legitimate Android game hack will require a download of some kind. However, that does not mean that all downloads are legitimate software either. Always use precautions, such as emulators, when trying any download from a new source you have never used yet.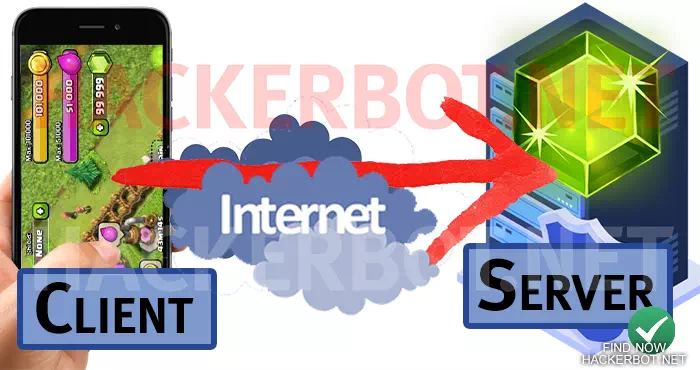 Android Offline Games
In offline games that require no internet connection to play, all cheats are possible: Unlimited money, free gems, god mode, invisibility, teleporting, unlimited everything ect. – This is due to the fact that all game data is processed and stored on your local Android device (phone, tablet, emulator ect) and cannot be stored anywhere else, making it possible for you to modify all that data on your local device. Cheats with no root required are possible on offline Android games.
Android Online Games
In online games that require the internet to play, the possible cheats are limited: Unlimited money and god modes will generally not work, as important game data will be stored online, server-side, to sell you more micro-transactions and gems. Cheating in online Android games is still possible and cheats such as aimbots, speedhacks, wallhacks, teleporting, minor damage hacks and maybe even cooldown hacks may be possible. What cheats are possible will depend on how much of the game is processed server-side. However, bots are extremely powerful in online games, as they can farm the game automatically, allowing you to save money and time.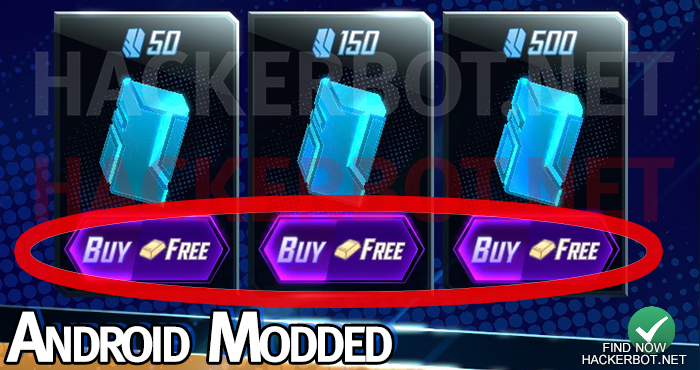 Download Android Game Cheats
When it comes to downloading Android game cheats and cheating software trust is the key to success. Installing any unknown tool or app on your device is a security risk and one should only ever do it, if they absolutely trust the source. It always pays to check a websites reputation or a uploaders reputation or simply use HackerBot to find legitimate websites that have a good track record of providing clean APK mods and other Android cheats. We also recommend always using emulators and alternate accounts to test any software before actually using it on your main account or main Android device.
Installation
When it comes to installing Android APK mods and other cheating tools it is extremely important to follow the instructions that come with any download very carefully. If you follow the instructions incorrectly, this can result in game bans, non-working software and other problems. We also recommend using emulators whenever possible to circumvent having to root your actual Android device whenever possible. Installation can be quite complex depending on the mod or hack, but installing a ready-made cheat will still generally be a lot easier than creating your own or memory editing the game manually.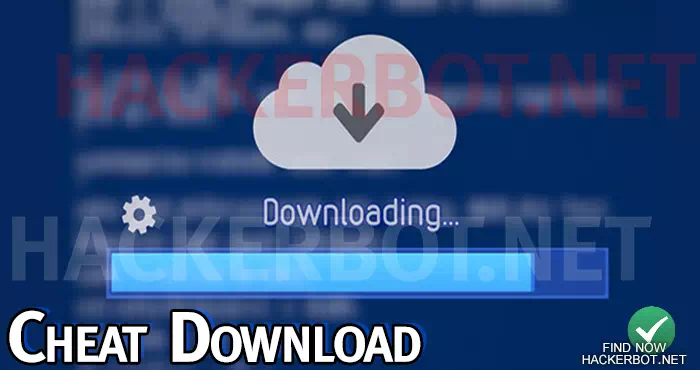 Using Android Game Hacks Safely
Using Android game hacks safely is quite challenging. We recommend reading this guide, but we will give you very quickly the most important steps to make installing cheating apps as safe as it possibly can be on Android:
Use HackerBot to find and download cheats from legitimate sources.
Always do reputation and review research on any site you download cheats from.
Do research on the on-site reputation of the uploader if applicable.
Whenever possible use an Android emulator to test cheats.
Whenever possible use a secondary account to test cheats. (online games)
Read the comments of a download to make sure the software is still working, undetected and up-to-date.
Do not be toxic. Do not annoy other players to decrease the chance of manual reports for cheating and following game bans. (online games)
Use paid software if possible, as it generally stays undetected for longer and creators have no incentive to get money in other ways.
Possibly use a VPN for plausible deniability in case of a ban to get unbanned more easily.
Conclusion
Overall, getting Android game hacks working for any particular game can range from a small task to a pretty complex endeavor. – One hast to be familiar with how cheating works and what its limits are to avoid the millions of fakes and scams out there, which is why we recommend using HackerBot to find legitimate downloads. Cheating is possible in every game to some degree, but what the limits are can vary. Unlimited money, gems and unlimited everything are not possible in all games out there, but cheating is possible in every game on Android. Newbies should expect a process of learning, rather than a 2 minute fix when it comes to getting game hacks working on any Android system.