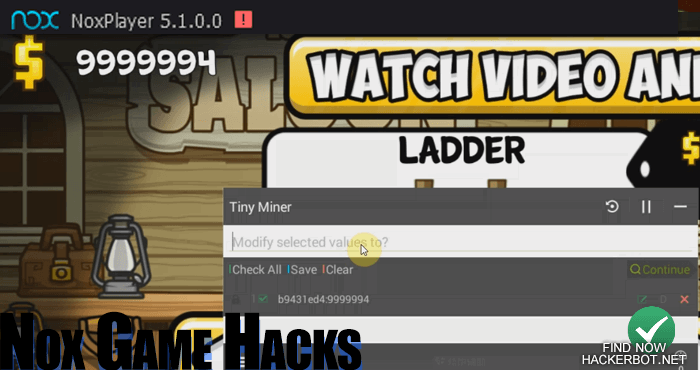 Nox App Player is arguably the best Android Emulator for hacking games, modding, running bots and scripts and generally very well suited for cheating in games. So here the ways you are able to use to cheat and how it is done.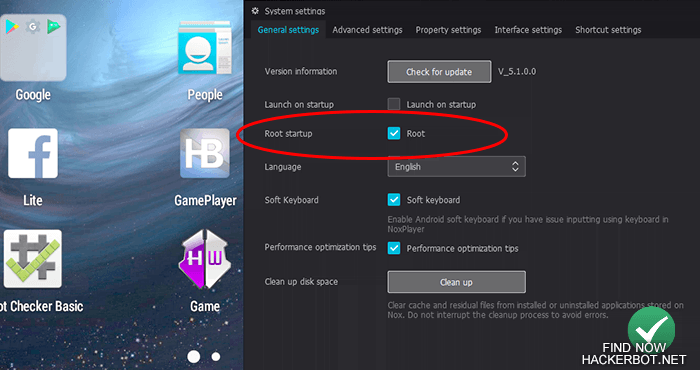 Root & Download Sources for Game Hacks
In order to be able to install mods and game hacking apps, you will have to root your Nox emulator in the Emulator settings menu:  Nox Settings > General Settings > Root Startup, then restart Nox to activate the Root. – A root will grant your apps administrator privileges that they need in order to access the game app and mod / hack it.
You will also need to enable the installation of apps from unknown sources under: Android Settings > Security > Allow Unknown Sources. If unknown app sources are not enabled, you will be entirely unable to install a lot of game hacking apps and game mods that would otherwise be available to you.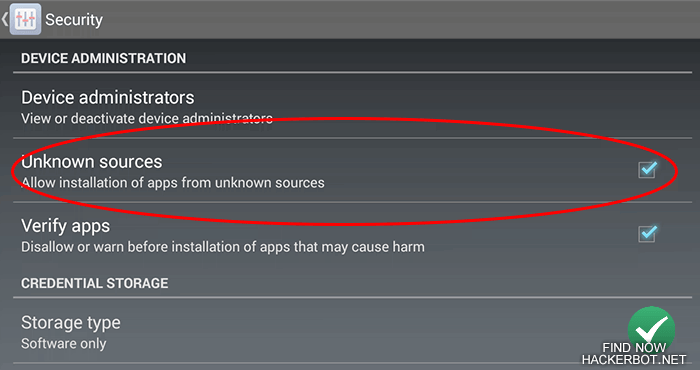 Method A: Using Game Mods / Modded .APK Games
Now that your device is all set, you are able to start hacking games on your Nox App Player Emulator. The most popular way of doing so is to use mods, modded APKs, mod menus, which are all the same thing in essence. Mods are versions of any particular game that have been modded or modified to include cheats. They are usually installed instead of the original game from the play store and once you start a modded game, you will either get a mod menu that allows you to turn different powerful cheating option on and off or you will have cheats simply enabled right out of the box.
You can find legitimate Android Game Mods here using this method you will be able to find mods, use mods and do so safely without potentially compromising your device. – However, especially for online games these mods will usually not be working for a long time, since they get outdated with every new build/update that is pushed to a game and with online Android games you will be forced to switch to the new game client every single time by the game server. – In these cases you will need to use our finder tool again or use some of the other methods for cheating on Nox App Player.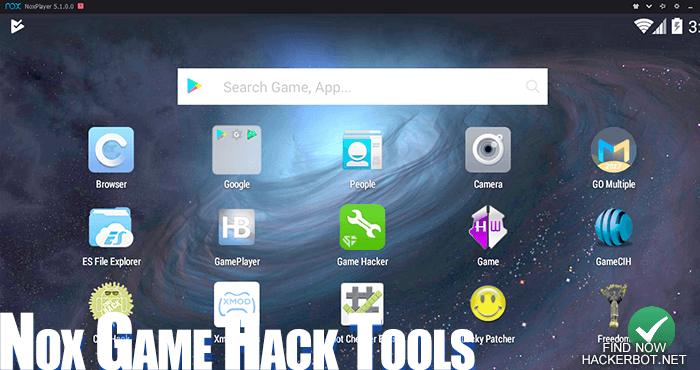 Method B: Using Memory Editors / Game Hacking Tools on Nox
This is the second method that relies less on other people providing you with working hacks and more on you making your own cheats essentially. – Game Hacking Tools will generally work best on offline games, since you will be able to mod any value from money to health, XP, levels, items and so on. Online games however you should be careful with and try modding on an alternate account first, since they often detect game hacking tools and will ban your account if you are not careful. You can find a tutorial on how to use memory editing software here. You can also find tutorial links included in the links for Downloads that we provide in the recommended Apps list below. A list with the current best android game hacking apps can be fund here.
For the Nox App Player emulator specifically, we recommend the following game hacking apps that we have tried to use on that platform before and will be continuing to use in 2019 and beyond:
Method C: Bots, Scripts and Auto Game Farming Apps
This method is best suited for online games and involves creating a bot or downloading a bot that automatically plays a game, redeems free rewards and potentially farms unlimited money on many accounts through Nox App Player. – This is the closest you will ever come to an unlimited money cheat in any game running on Nox Android emulator.
Bots or Macros can be set up in multiple ways on Nox. On one hand the Nox Emu comes with its own recording and playback features that is able to record taps, swipes, ect, but lacks the sophisticated image recognition and other advanced bot creation features that professional macro software usually offers. You can find a tutorial on how to create your own game bots for any game including games on NOX here.
It has to be pointed out however, that creating macro bots for cheating in Nox App Player games will take some readiness for learning, some patience and experimentation no matter what software you use. The better the software and features of the macro software, the more complex the bot can end up being but everything is limited by the user. We recommend watching our tutorials, then trying to create some simple farming macros and then slowly editing them trying to implement image recognition and if loops and learning through experimentation.